Inspired by Will Ferrell, summer-league player mans all nine positions in same game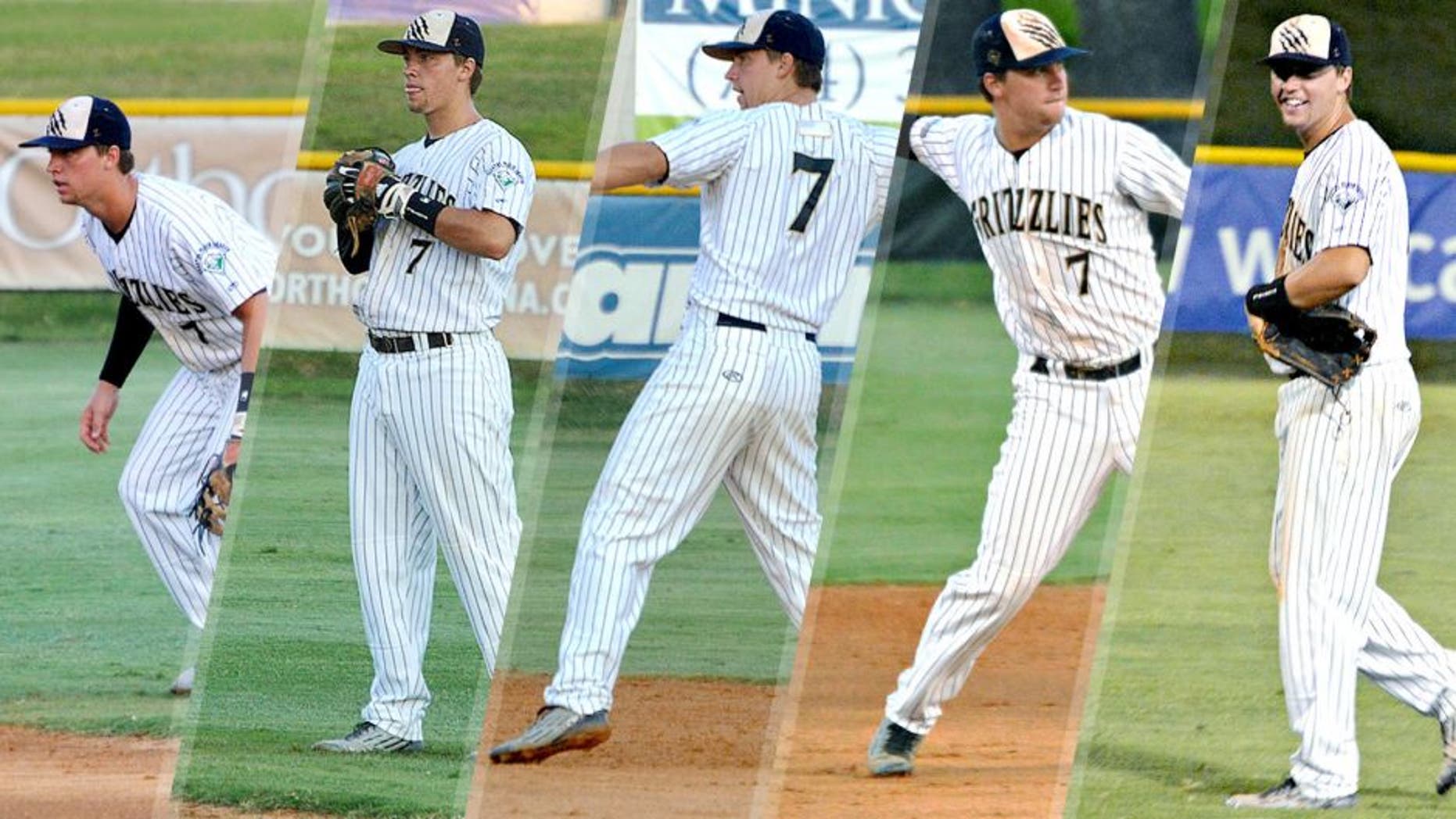 With a playoff berth already locked up in the Coastal Plain League, the Gastonia Grizzlies decided to have some fun and put one of their players to the test.
It all started on a road trip back to Sims Legion Park in Gastonia, N.C.
On the bus back to the stadium, Jeremy Howell, a rising junior at Kennesaw State University and the Grizzlies' starting shortstop, was bragging to head coach Evan Wise that he could play more than one position, just like comedian/actor Will Ferrell.
Ferrell, working with Funny or Die, played with a number of major-league teams one day during this past spring training -- leading to a Ferrell Baseball Reference page and official trading card -- taking turns at each of the nine positions on the baseball diamond.
"On the ride back the other night, Jeremy said he wanted to pitch," Wise said, pointing out that with the second seed in the playoffs already locked up, the Grizzlies had the ability to mix things up in Monday night's game.
"I saw the trailer for Will Ferrell's movie coming out with nine teams, different cities, flying around, and I said to Jeremy, 'You couldn't play all nine (positions) could you?' He said, 'I can play all nine. I could throw strikes.' "
Howell played all nine positions as a kid and was confident he had what it took to do it once again.
Putting his young player to the test, Wise told him the offer was good, but he would have to end his night on the mound. So that was the case Monday night when the Grizzlies took on the Florence Red Wolves.
Each inning, Howell rotated from one position to another, making some plays and learning along the way. Howell said he cleared it with his teammates before taking their positions and they enjoyed it because when he moved to a new spot on the diamond, so did they.
"I was most nervous about first base and catcher, just because you're doing something every single play," Howell said after the team's 10-6 loss to the Red Wolves. "First base was probably the position I played the least in my life, so I was a little bit nervous about that one. Catching turned out to be the most fun because you end up being a part of every play."
Wise said if Howell ever transitioned to another position it would be behind the mound as catcher. The coach was most concerned about Howell's time on the mound, however, saying he did not want the young player to get hurt. Howell cleared it with his coaches at Kennesaw State University and threw only 15-20 pitches.
The CPL is a summer league for college baseball players and is unaffiliated with any major-league organization. The Grizzlies were the 2011 CPL champions and have an alumni list that includes Super Bowl champion quarterback Russell Wilson of the Seattle Seahawks.