Injury woes continue for Giants as catchers Susac, Sanchez out for season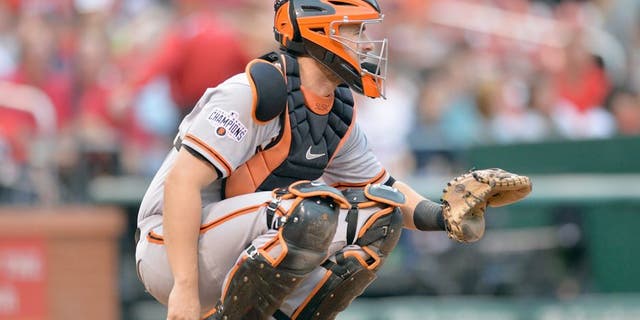 The San Francisco Giants can't seem to catch a break in a season that has been plagued by injuries as they try to defend their World Series title.
Soon after the Giants announced that catcher Andrew Susac has a sprain and ligament damage in his right wrist that will sideline him for the rest of the season, fellow catcher Hector Sanchez sustained strains to his left hamstring and left ankle that will keep him off the field for the remainder of the 2015 season as well.
Susac and Sanchez join a bevy of Giants players on the disabled list, including pitchers Matt Cain, Tim Lincecum, and Jeremy Affeldt, second baseman Joe Panik, and right fielder Hunter Pence.
Backup catcher has become an integral position for the Giants since starting catcher Buster Posey broke his ankle in 2011.
Manager Bruce Bochy has taken a cautious approach with Posey after the incident, mixing in games at first base for the slugger to give him a rest from behind the dish in order to preserve his longevity.
In the wake of the pair of injuries, the Giants called up Jackson Williams from Double-A Richmond to serve as the team's backup catcher.
(h/t CSN Bay Area)