Injuries piling up for Gamecocks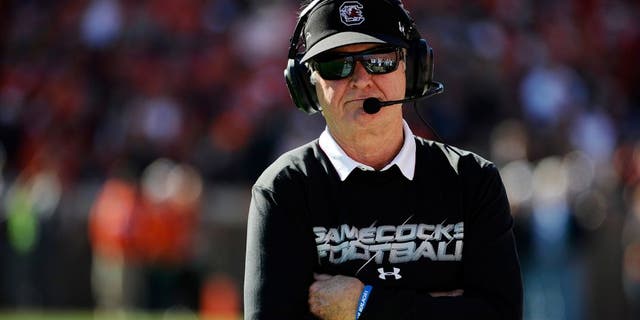 Injuries are already starting to mount for Steve Spurrier and the South Carolina Gamecocks.
In the 17-13 victory over North Carolina this past Thursday, multiple players on offense suffered some sort of physical ailment.
Quarterback Connor Mitch collected a hip pointer, which led to the insertion of reserve signal-caller Perry Orth. Starting running back Brandon Wilds was limited with a bruised shoulder, starting receiver Deebo Samuel tweaked his hamstring, and fellow pass-catcher Terry Googer bruised his thigh.
To make matters worse, reserve offensive lineman Cody Waldrop suffered a major ankle injury during practice on Saturday. According to Spurrier during his Sunday conference call, Waldrop "fell into his ankle in a drill, cracked a bone in his ankle. He's going to be out quite a while, could be back late this season."
Wilds' injury doesn't appear overly serious. Should the tailback have to sit out at all, the Gamecocks should be covered at the position with the duo of Shon Caron and David Williams. Carson led South Carolina with 75 yards rushing on only four carries versus UNC, and Williams chipped in with 42 yards on 10 carries.
The injuries to Googer and Samuel are a bit concerning. After Pharoh Cooper and Jerell Adams, there's a general lack of experience and depth within the group. As Spurrier said, "We're worried about trying to get someone open and throwing the ball successfully. We didn't do that very successfully [against North Carolina]."