ING Miami Marathon: Race is Latin American Destination, Guatemalan Wins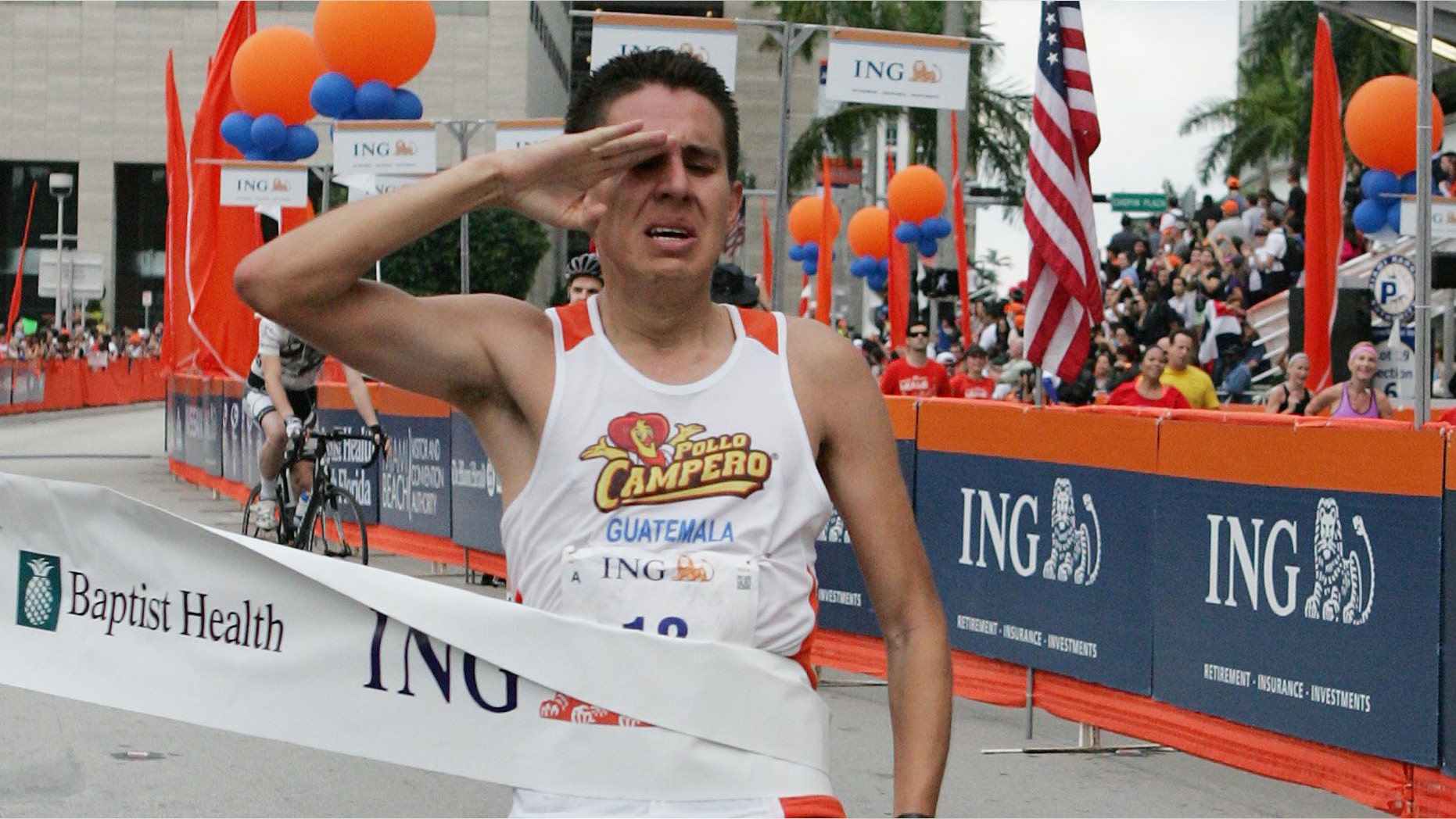 The 27-year-old runner from Costa Rica walked briskly toward the starting line of the ING Miami Marathon. His parents cheered him on as they waved hand-written signs and Costa Rican flags.
"I feel really, really prepared to run in my first marathon in the U.S.,"
Raul Ramirez said in Spanish. "I decided to come to Miami because everyone knows Spanish here, and because, well, it is a really flat, quick course."
Ramirez, like thousands of other runners, most of them hailing from Latin America, ran in this yearly event because of its proximity to Latin America.
"It is so close to my country and the climate is so similar to Costa Rica," Ramirez said as runners with Nicaraguan jerseys stretched near him. "It was a great opportunity to travel with my family and enjoy this city."
According to event organizers, the race boasts more runners from Latin America than any other major U.S. marathon. That claim could not be independently verified.
"The race is a destination for runners throughout the U.S., Latin America," Gary Ferman, a spokesman for the ING Marathon, said in an email. "The race has gained entries from individuals representing more than 79 different countries."
He said every Latin American country was represented among the 25,000 runners, according to marathon officials.
"I love running. It is healthy. It keeps you young," said Madeline Pavone, 44, from Puerto Rico.
Luis Rivero Gonzalez, 26, took full advantage of the famously flat course and won the 11th annual marathon in 2 hours, 26 minutes and 14 seconds. Rivero Gonzales, a professional runner for more than two years who was running his first marathon, beat his closest competitors from Kenya and Ethiopia by over two minutes.
"Since it was my first marathon, I went all-out from the very start," Rivero Gonzalez, who earned his law degree from Universidad de San Carlos in Guatemala in November, told the Associated Press. "As the race went on, I continued to feel strong."