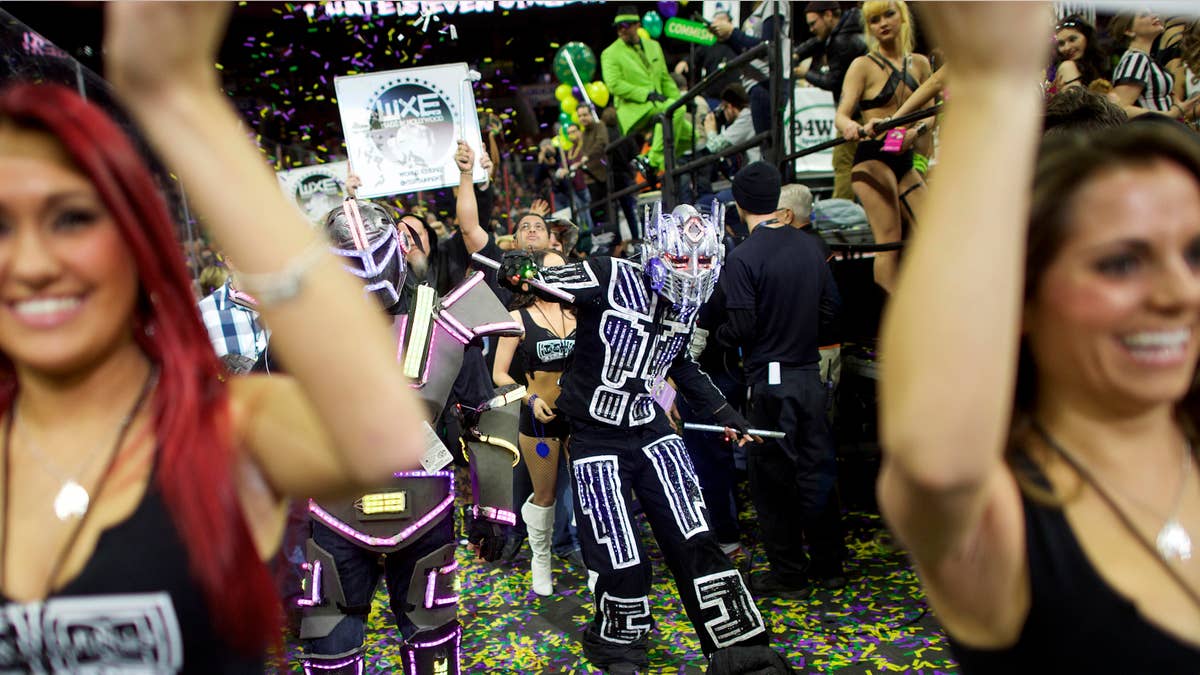 Professional wrestling star Mick Foley was ejected from the Wing bowl after being caught stuffing uneaten chicken wings in his fanny pack.
Foley's attempt to boost the total amount of wings head eaten was followed by fans on social media. The "controversy" was dubbed "inflate gate," a play off the New England Patriots' deflated football scandal.
The former WWE superstar said after his ejection that he stuffed wings in his fanny pack because he did not want to overstuff himself and get sick like his other competitors.
"I didn't want that to be my legacy," said Foley. "So I stretched the rules. I thought people would appreciate that, right here in Philadelphia, Pennsylvania!"
Chicago's Patrick Bertoletti won with a Wing Bowl record 444 wings in 26 minutes. He edged out 2014 champion Molly Schuyler, of Bellevue, Nebraska, who eclipsed her record 363-wing mark with 440 wings.
The Wing Bowl was started in 1993 as a way for the long-tormented fans of Philadelphia sports teams to blow off steam before the Super Bowl. It has blossomed into a fan favorite event.
Nearly 20,000 people crowded the Wells Fargo Arena in Philadelphia to drink beer and eat chicken wings.
The Associated Press contributed to this report