Infamous NBA curser Lil B scores tryout with 76ers D-League team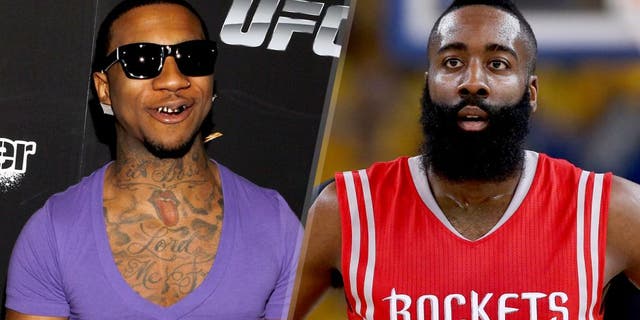 The Philadelphia 76ers are in the midst of a well-publicized rebuild that seems to have no end in sight. And in their search for hidden gems, their D-League affiliate -- the Delaware 87ers -- has extended a tryout invitation to rapper Lil B.
Lil B is probably best known among NBA fans for cursing Oklahoma City Thunder star Kevin Durant after the all-star reneged on an agreement to play him 1-on-1 and called him a "wack rapper".
Then he turned his attention to Durant's former teammate James Harden for stealing his "cooking dance," which Harden did after nearly every basket he made last season.
Lil B is not a novice to trying out for NBDL teams. Almost three years ago, he attended tryouts for the Santa Cruz Warriors, the Golden State Warriors affiliate, but didn't make the cut.