IndyCar racer Robert Wickens' frightening crash halts Pocono race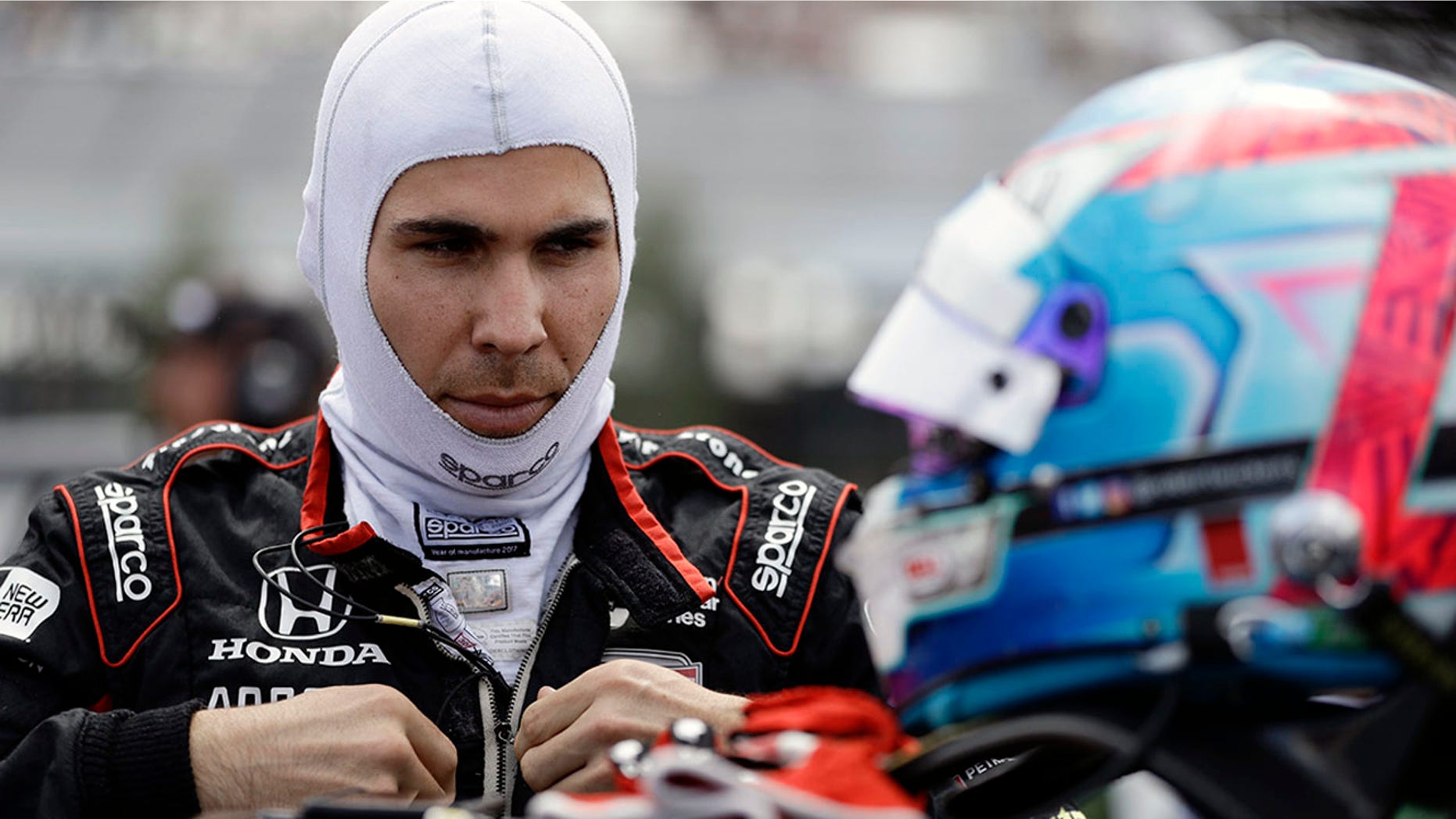 Sunday's IndyCar Series race at Pocono Raceway in Pennsylvania was halted after fewer than six laps when a multi-car wreck sent Robert Wickens' car soaring into the fence.
Wickens, an IndyCar rookie, was attempting to pass Ryan Hunter-Reay on Turn 2 of Lap 6 when the two cars touched while side-by-side. That caused Hunter-Reay's car to careen into the wall and Wickens' car was pulled along for the ride. Wickens launched over Hunter-Reay's car and sailed into the catchfence, where the tub of his IndyCar spun several times before crashing back onto the track.
IndyCar spokesman Curt Cavin told race broadcaster NBC Sports Network that Wickens was "awake and alert" and was being taken by helicopter to Lehigh Valley Hospital in Allentown for further treatment.
Drivers James Hinchcliffe, Pietro Fittipaldi and Takuma Sato were also involved in the wreck. Hinchcliffe appeared to be in pain and was seen grabbing his wrists as he slowly left his car, but later left the medical tent and told NBCSN that he was on his way to visit Wickens in the hospital.
Hinchcliffe is a team teammate of Wickens on the all-Canadian Schmidt Peterson Motorsports team. The two raced each other as youngsters in Toronto and Hinchcliffe, runner-up on ABC's "Dancing With The Stars" in 2017, helped lure Wickens to IndyCar this season after a successful career in Europe.
Hinchcliffe survived his own near-fatal accident when a broken part from his car pierced an artery during a 2015 crash at Indianapolis Motor Speedway. Hinchcliffe would have bled to death if not for the medical team holding the artery together as it raced him from the track directly to a hospital.
A year earlier, Hinchcliffe suffered a concussion when he was hit in the helmet by a piece of debris on the road course at Indianapolis.
Wickens had reeled off five straight top-five finishes and matched a career-best second in the last race at Mid-Ohio.
Fittipaldi had just returned from a lengthy layoff because of two broken legs suffered in Europe. Team owner Dale Coyne said Fittipaldi had a sore ankle and did not believe it was broken again.
The race resumed at approximately 4:25 p.m. following a delay of approximately two hours.
Sunday's race was the 14th in the 17-race IndyCar season, which is highlighted by the annual Indianapolis 500.
IndyCar has dealt with two tragedies in the recent past. In 2015, Justin Wilson died from a head injury when a piece of debris from a crashed car bounced off the track at Pocono and hit his helmet. In 2011, two-time Indy 500 winner Dan Wheldon was killed in a crash at the season-ending race in Las Vegas.
The Associated Press contributed to this report.