IndyCar penalizes Helio Castroneves 8 points in standings for Indy GP wreck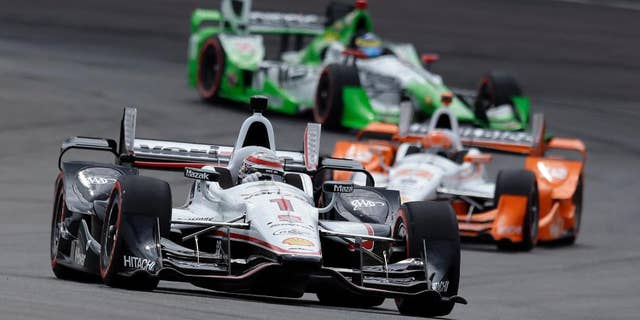 INDIANAPOLIS – The IndyCar Series penalized Helio Castroneves on Wednesday, docking him eight points in the drivers' standings and blaming him for causing a wreck during the opening lap of last weekend's Grand Prix of Indianapolis.
IndyCar said the Team Penske driver violated the rule on avoidable contact. Derrick Walker, IndyCar's president of competition and operations, said a review determined the "actions of the No. 3 car (Castroneves) were the cause of the first-lap incident."
Will Power, who won the pole and the race, avoided the five-car crash in the first turn that sent Scott Dixon from second to 23rd. Castroneves started third and finished sixth.
Even with the lost points, Castroneves remains third in the standings with 153 points behind Juan Pablo Montoya (171) and Power (166).