IndyCar fines Houston winner Carlos Huertas for car height, fuel cell violations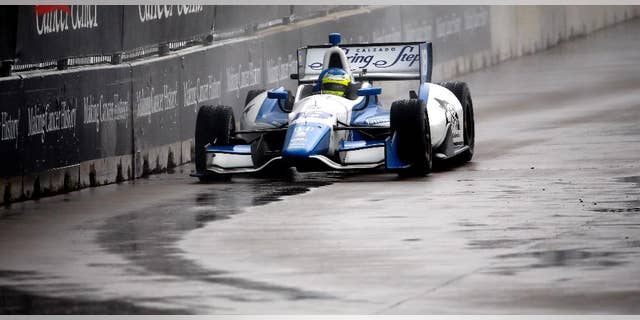 INDIANAPOLIS – The IndyCar Series has fined Carlos Huertas $10,000 for two infractions in his winning car in the first race at the Grand Prix of Houston.
The No. 18 car for Dale Coyne Racing violated the fuel cell capacity and the height of its rear right wing.
IndyCar did not strip Huertas of the win because it says the infractions did not impact the finishing order of the race or final position of his team.
Dale Coyne Racing used strategy to get Huertas and teammate Justin Wilson to the front. Wilson eventually had to pit for fuel, and Huertas assumed the lead with just over seven minutes to go.
The 23-year-old Colombian rookie would go on to earn his first career victory.