Indians manager Francona remains in hospital for tests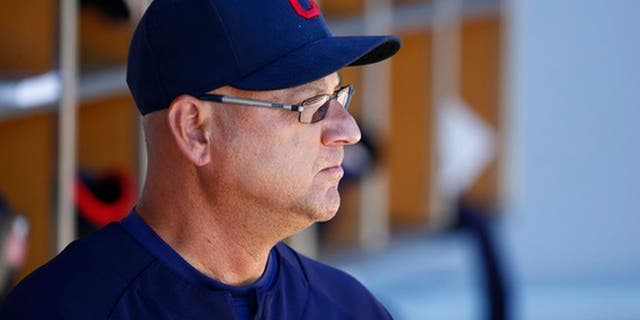 NEWYou can now listen to Fox News articles!
CLEVELAND (AP) -- Indians manager Terry Francona remains hospitalized and will miss his second straight game.
The 58-year-old Francona has been at the Cleveland Clinic since Tuesday. Doctors are running tests to determine what's been making him feel light-headed. This is Francona's third hospital stay in the past month.
It's not clear when he will be discharged. Francona is scheduled to manage the American League team at the All-Star Game next week in Miami.
Indians president Chris Antonetti will provide an update on Francona before the game.
Francona has been wearing a heart monitor to help doctors better evaluate him. He left Cleveland's game early on June 26 after feeling dizzy and experiencing a rapid heart rate. He had similar symptoms on June 13.
After both episodes, Francona underwent an array of tests, and doctors ruled out major health problems. Francona underwent hip replacement surgery last winter. He's had periodic health issues, including chest pains last season that forced him to miss one game.
While Francona is out, bench coach Brad Mills is handling managerial duties. The Indians host the San Diego Padres on Wednesday night.
Francona is in his fifth season with Cleveland. He previously managed in Boston, leading the Red Sox to World Series titles in 2004 and 2007. He also managed in Philadelphia.