Indians activate Chisenhall, option Naquin to Triple-A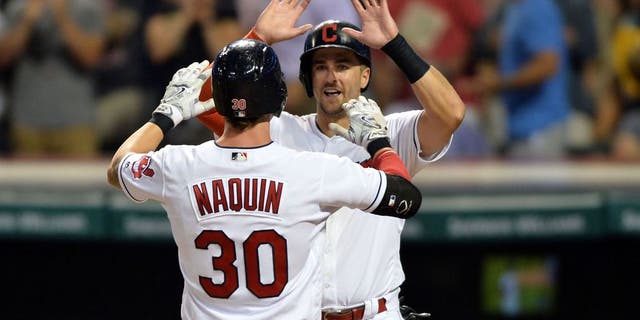 NEWYou can now listen to Fox News articles!
CLEVELAND (AP) -- The Cleveland Indians have activated outfielder Lonnie Chisenhall from the 10-day disabled list and optioned outfielder Tyler Naquin to Triple-A Columbus.
Chisenhall sprained his right shoulder running into a wall during an exhibition game on March 24. He appeared in four minor league rehab games.
Chisenhall batted .286 with eight home runs and 57 RBIs in 126 games for the American League champions last season.
Naquin, who started in center field on opening day, batted .235 in six games. He hit .296 with 14 homers and 43 RBIs in 116 games last season.
The Indians chose to keep switch-hitting outfielder Abraham Almonte instead of Naquin, their first round draft pick in 2012. Almonte is batting .250 in eight games.