Indianapolis' Luck on pace for greatest statistical season in franchise history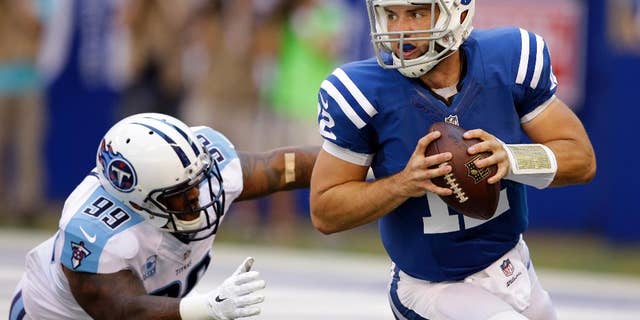 INDIANAPOLIS – Andrew Luck might be playing the best football of his pro career. The numbers prove it.
He's completed 60 of 80 passes for 763 yards with eight touchdowns and one interception over the last two weeks. Instead of rallying the Colts late in games, Indy's quarterback has taken charge early and produced back-to-back blowouts. The Colts lead the league in points scored and yards passing, and Luck is No. 1 with 13 TD passes.
In just his third pro season, Luck is on pace to set franchise records by topping 5,000 yards and 50 TDs -- things that the Colts' three MVP-winning quarterbacks, John Unitas, Bert Jones or Peyton Manning, never did.
Luck insists it's not all him.
___
Online: AP NFL website: www.pro32.ap.org and http://twitter.com/AP_NFL