Indianapolis Colts Punter Arrested for Public Intoxication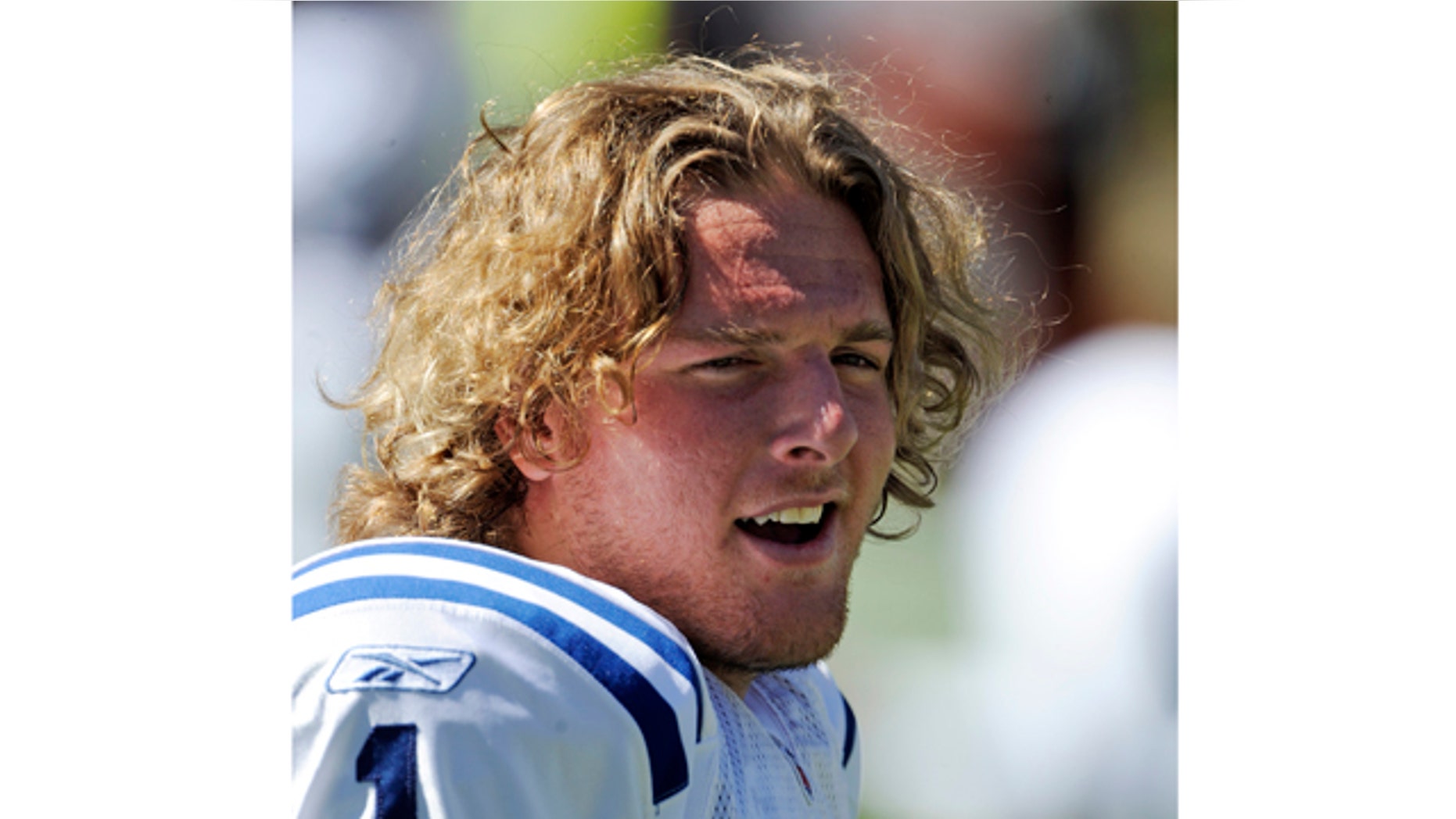 INDIANAPOLIS -- Indianapolis Colts punter Pat McAfee was arrested for public intoxication Wednesday after he reportedly took a pre-dawn swim in a canal in a nightlife district.
Police arrested McAfee about 5 a.m. in the Broad Ripple neighborhood and took him to an arrest processing center.
Officers say the 23-year-old, second-year player from West Virginia had a blood-alcohol content of 0.15 percent-- nearly twice the legal limit if driving in Indiana.
Colts President Bill Polian said in a statement that the team is aware that McAfee was arrested.
"We are in the process of gathering the relevant facts," Polian said. "When that task is complete, we will deal immediately with the issue of club discipline. Until we complete that process, we will have no further comment."
Officers asked McAfee if he had been swimming in the canal and he said "I am not sure," according to a police report. They asked him how he got wet and he said it had been raining, then told officers that his shirt was "in the water."
Police asked McAfee how much he had to drink.
"A lot cause I am drunk," McAfee said, according to the report.
McAfee told police that he was waiting for a friend to get him and added he planned to take a taxi home, the report said. He asked if he could walk home, but officers arrested him. They say he smelled of alcohol, his eyes were watery and bloodshot and his speech slurred.
Officers said they had to help McAfee stand up after giving him a breath alcohol test.
Police were first called after a driver stopped at a red light reported that a man with no shirt approached her car. The woman told police she feared the man was going to try to get in the car, so she ran the red light and called 911 to report the suspicious person.
McAfee is the third Colts' player to be on alcohol-related charges this year.
Receiver Taj Smith was stopped by police on suspicion of drunken driving in January. Smith spent last season on the Colts' practice squad but was cut Sept. 4.
In August, backup defensive lineman John Gill was arrested for public intoxication after Indianapolis police found Gill passed out in a ditch. The charge was later dropped, but team president Bill Polian said then that Gill would be placed in a roster category that would keep him inactive all season.
Coach Jim Caldwell is expected to speak to the media later Wednesday.