Indianapolis bakery goes all in on Deflategate, Patriots baked goods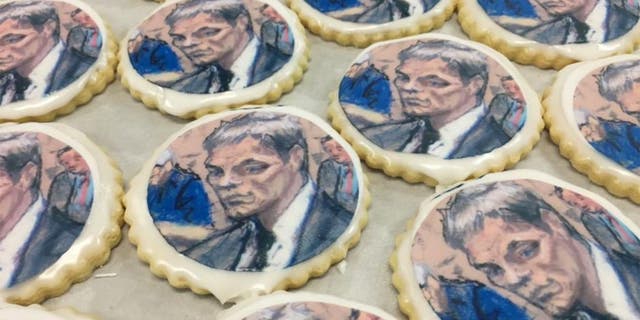 NEWYou can now listen to Fox News articles!
The oldest bakery in the state of Indiana is trying to capitalize on the Deflategate Bowl taking place Sunday night between the Colts and Patriots.
Not only did the Colts get the ball rolling on Deflategate after their AFC championship game against the Pats last season, but now Taylor's Bakery has created various baked goods to mock the scandal.
There are cookies featuring Tom Brady's infamous courtroom sketch.
There are cookies of Tom Brady's infamous broken cellphone.
And last but not least, there are deflated football cakes. Of course.
(Hat Tip: The Score)