Indianapolis 500 driver Ana Beatriz gets proposal from boyfriend before green flag drops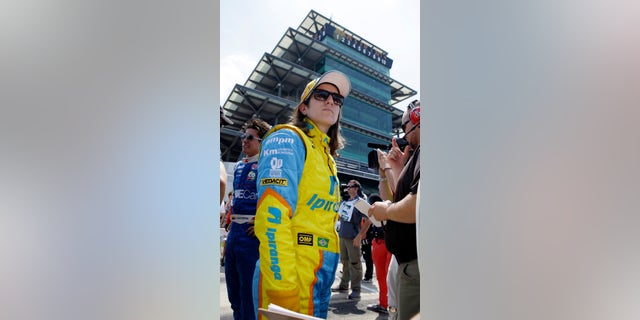 INDIANAPOLIS – Ana Beatriz must have felt like a winner even before the Indianapolis 500 began.
The driver for Dale Coyne Racing was standing near pit road before the start of Sunday's race when her boyfriend of about five months, Daniel Sousa, got down on a knee and proposed.
Beatriz played coy with her response, saying "after the race I'll decide."
She added: "But if I win, then yes."
The Brazilian, running in her fifth straight race for Coyne's team, started in the middle of row 10 for her fourth straight Indy 500. She's never finished better than 21st.