Indiana set to take perfect record on the road to Wake Forest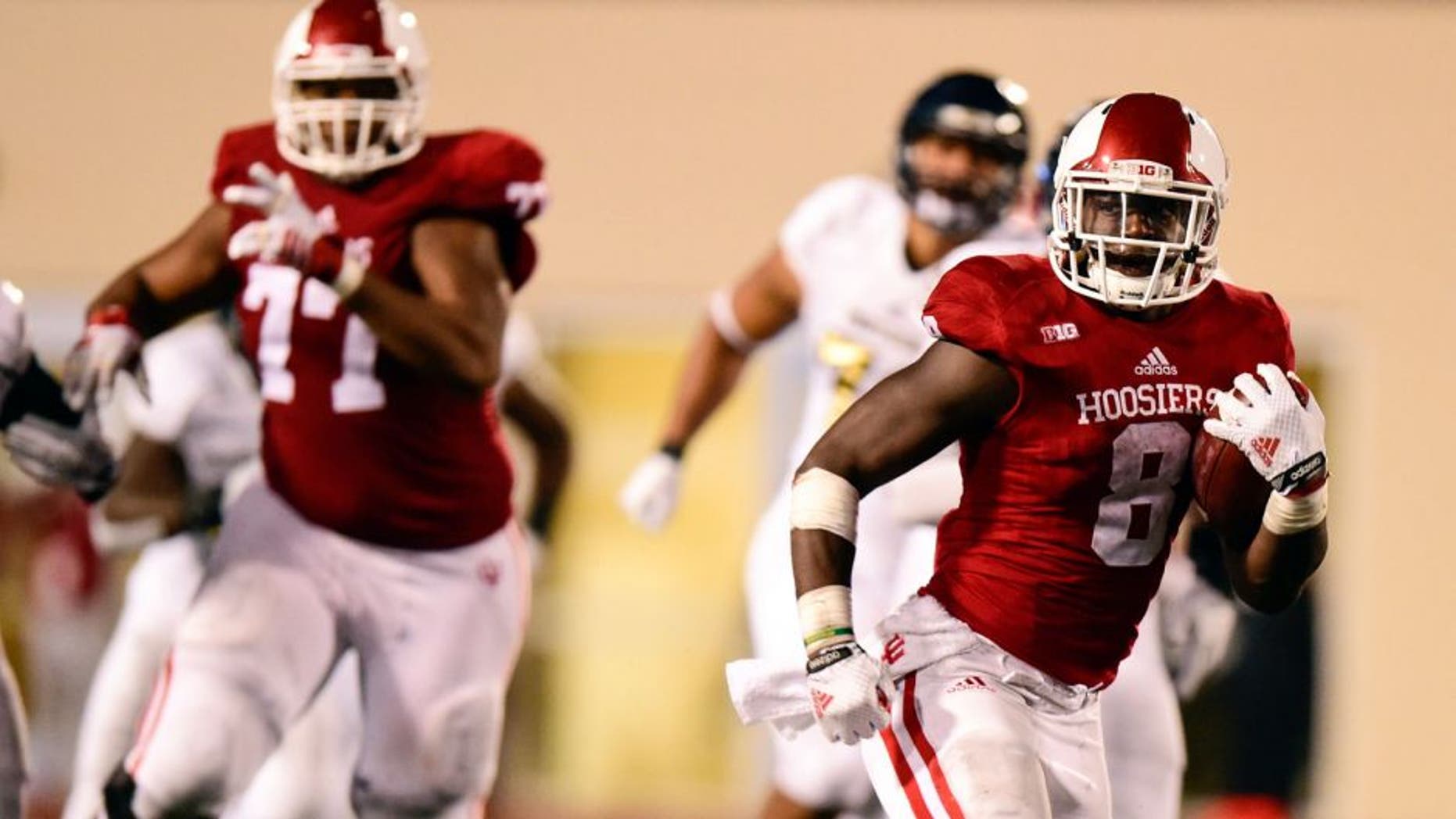 Indiana football is 3-0 for the first time since 2010.
When were the Hoosiers last 4-0? Try 1990.
Coached by Bill Mallory, Indiana opened the season with a win at Kentucky then beat Missouri, Eastern Michigan and Northwestern.
After a tie at home against Ohio State, the 1990 Hoosiers suffered their first loss of the season at Minnesota 12-0. That began a three-game losing streak, and the Hoosiers ultimately finished 6-5 with a loss to Auburn in the Peach Bowl.
In 2010, Indiana's perfect start was ruined by a 52-35 loss at home to Michigan, and they ultimately finished 5-7 overall.
The Hoosiers were also 3-0 in 2009 but lost to Michigan 36-33 in week four.
This time around they will not see a conference foe standing between them and 4-0 but rather Wake Forest of the ACC.
"Good challenge on the road, very good opponent, BCS team," Indiana coach Kevin Wilson, who took over in Bloomington in 2011, said during a press conference this week. "We are looking again for us, we have got to continue to get better. We need another good week. We've got to learn how to play on the road. We have to keep eliminating the big plays and we have to keep finding ways to get more points offensively.
"We have got a lot of improvement to do. We have already addressed that with the team last night. We are healthy coming out of the last game and we need another good week."