In need of RB help, Oklahoma State on verge of getting ... Barry Sanders?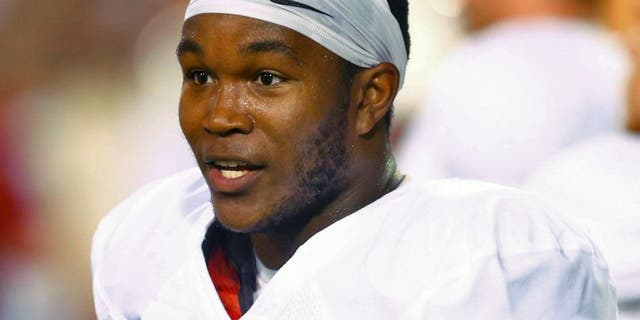 After watching three running backs combine for 15 yards on 14 carries in a 48-20 blowout loss to Ole Miss in the Sugar Bowl on New Year's Day, Oklahoma State coach Mike Gundy probably made "get a running back" his No. 1 resolution for 2016.
Will Barry Sanders do? How about the next-best thing?
Jacob Unruh of The Oklahoman reported Tuesday night that Stanford running back Barry J. Sanders, the son of Oklahoma State legend and 1988 Heisman winner Barry Sanders, has been granted his release from the Pac-12 power and Stillwater is among the destinations to where he is considering transferring.
According to Unruh's report, the release is to "any school outside the Pac-12."
"That's definitely an option," the younger Sanders told Unruh of Oklahoma State. "I have not been in contact with those guys yet, but I would like to see what they have to offer. Hopefully we can find some common ground."
Barry J. Sanders was born in Oklahoma City, Okla., and starred at high school in the city. He announced he was going to Stanford during the U.S. Army All-American Bowl in January 2012.
In the four seasons since in Palo Alto, he has redshirted, ran for a total of 672 yards, and sat behind Heisman runner-up Christian McCaffrey this past season -- watching McCaffrey break his dad's NCAA single-season record for all-purpose yardage in the process. Apparently another year behind McCaffrey is not in Sanders' plans.
According to Unruh's report, Sanders is set to graduate in June.
The elder Sanders still holds the NCAA single-season record with 2,628 yards rushing in that 1988 season.