IK Enemkpali apologizes to the Jets, is 'happy to be a Bill'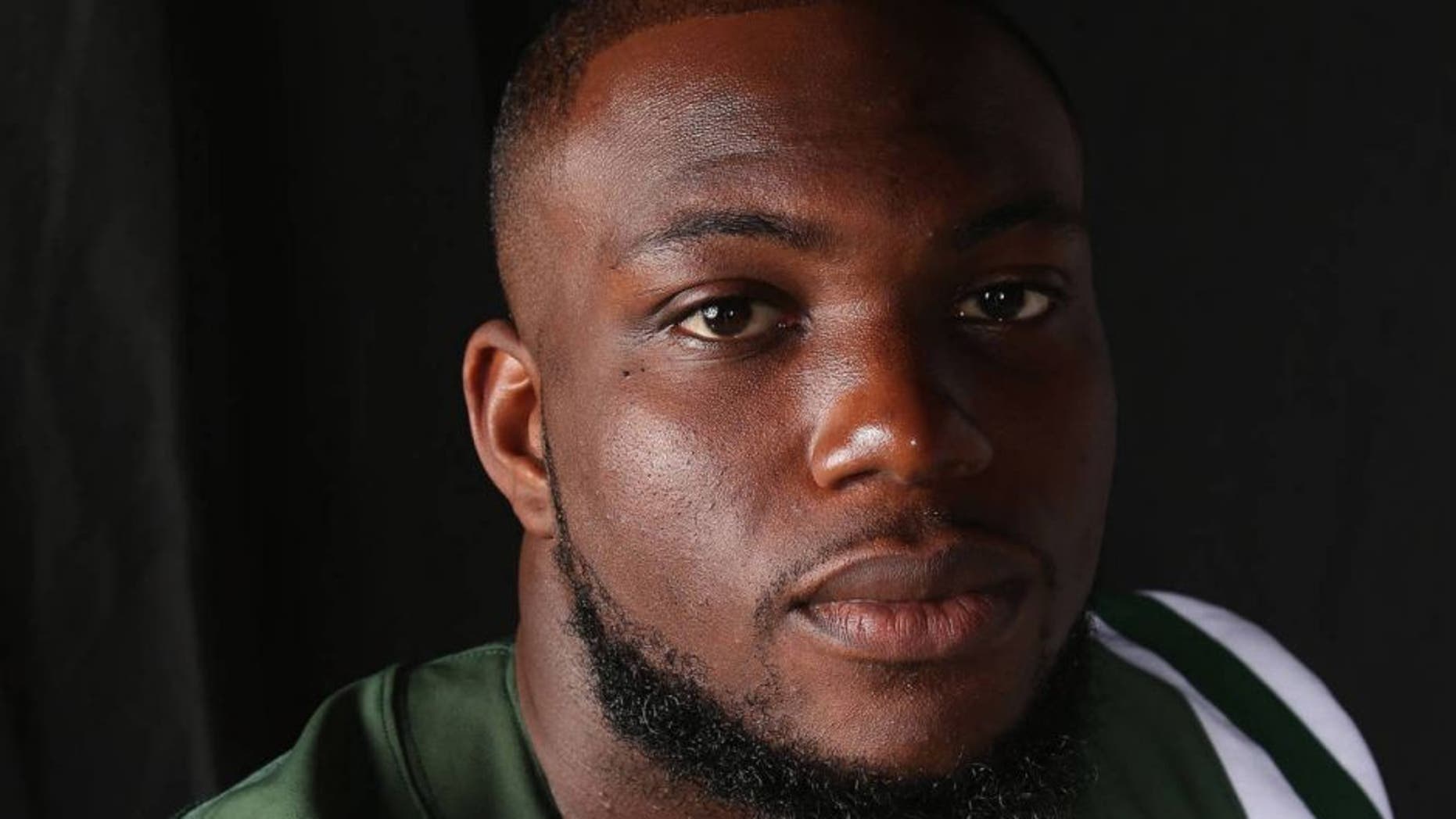 For the first time since being cut by the New York Jets after punching Geno Smith, IK Enemkpali spoke out on the situation Thursday. He didn't spend much time at the microphone and didn't take questions from reporters, but he did address the media, nonetheless.
Enemkpali was given a second chance by his former (and now) current coach, Rex Ryan, and is grateful for the opportunity. He also apologized to the Jets organization and said he should have "walked away from the situation."
His full statement can be read below.
"Good afternoon. I want to thank everybody for being here today. I want to apologize to the Jets organization, the fans, my teammates, and the coaches. I apologize for what happened. It should have never happened. I should have walked away from the situation. It was never my intention to hurt anybody. I'm just very grateful for Rex Ryan and the Buffalo Bills organization, for giving me an opportunity to further my career here in 2015. I'm very grateful and thankful, and happy to be a Bill. I look forward to being a good teammate, an accountable player, and an accountable teammate to this organization. Just happy to be here, and thankful. Thank you."
After being claimed by the Bills, Enemkpali was officially added to the 90-man roster, which allows him to play in the team's first preseason game on Friday. Ryan has already said there's a good chance he could play in the preseason opener, especially because of his past relationship and experience in Ryan's system.
(h/t Buffalo Rumblings)