Ifeanyi Momah emerging at tight end for Cardinals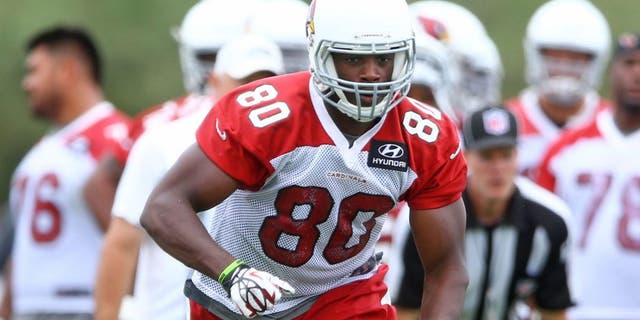 NEWYou can now listen to Fox News articles!
Ifeanyi Momah knows he can't take anything for granted.
Undrafted out of Boston College in 2012, Momah has already rostered by four teams: Philadelphia Eagles, Cleveland Browns, Detroit Lions and now Arizona Cardinals
"With my past I know now never to be comfortable or complacent," Momah said, via the team website. "Every day I wake up thinking, 'I've got to get better.'"
The former wide receiver made the transition to tight end, but the coaching staff has been impressed with his play so far in camp.
"He does not lack toughness to put his face in the fire and try to block," head coach Bruce Arians said, via the team website. "Get your ass kicked with dignity sometimes. That's a receiver playing tight end and this is his first time. I'm very pleased with where he is at. He gives us a pretty solid weapon and he keeps showing up every day."
With Jermaine Gresham and Troy Niklas nursing injuries, Momah has certainly taken advantage of the opportunity.
Whether it's enough to finally make a permanent home is up to the Cardinals to decide.
(h/t AZCardinals.com)