ICYMI: Steph Curry drained a half-court shot to end All-Star Game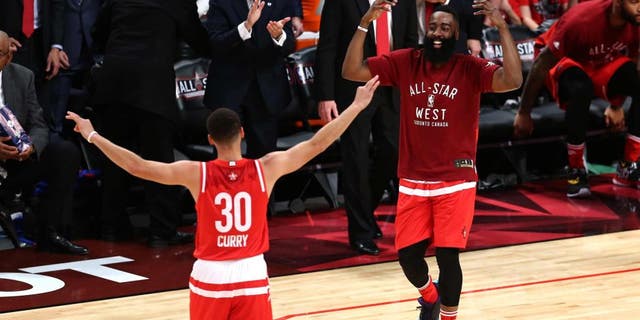 While Kobe Bryant got an emotional sendoff in the closing seconds of the NBA All-Star Game on Sunday, Steph Curry was busy being Steph -- casually nailing a half-court shot that TV viewers didn't get to see.
We're not talking from the logo, either. It looked like he actually stepped on the halfcourt line just before he jacked it up.
You can check it out here (and yes, there were two seconds left ... but this ended the game).
We're guessing Steph doesn't mind. After all, pretty much all the All-Stars were deferring to Kobe on Sunday night -- except for one.
And afterward, it was Steph who Kobe's kids wanted to get a photo with.
(h/t to Sports Illustrated)