ICYMI: Ducks complete incredible ... and historic ... rally to take series lead vs. Edmonton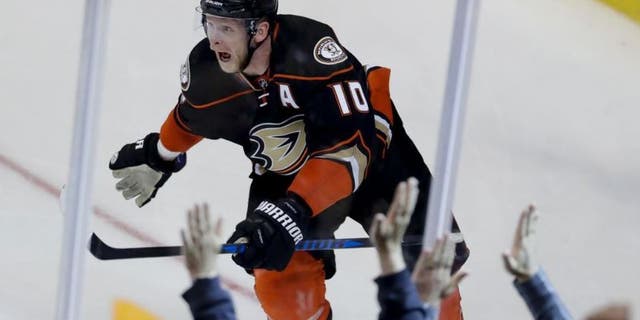 ICYMI … and shame on you if you did … but holy cow, what a win by the Anaheim Ducks!
Behind three tallies in the final three minutes … from Ryan Getzlaf (16:44), Cam Fowler (17:19) and Rickard Rakell (19:45) and finally, the game winner in double overtime via Corey Perry … Anaheim edged Edmonton 4-3 to take a 3-2 series lead on Friday night.
The Ducks became the first team in Stanley Cup Playoff history to win a game when trailing by three goals with less than four minutes remaining in regulation.
It's an enormous victory for the Ducks, who will look to close things out Sunday in Edmonton.
Check out the best clips from our 'Ducks Live' postgame show up top and below:
Birthday boy Rakell
Jakob Silfverberg (two assists)