'I would rather not have a real job,' admits Brad Keselowski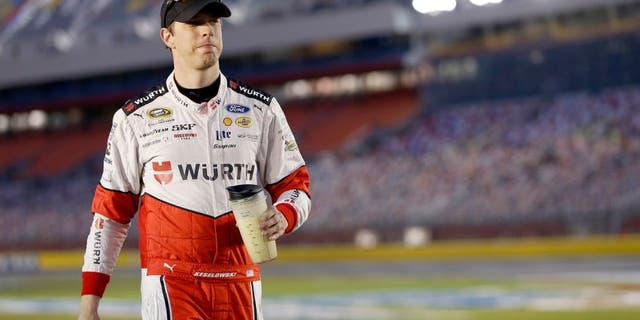 Rain at the race track sucks. It just does.
For drivers, crew members, officials and track workers, rain means spending hours waiting for the weather to clear, often with nothing more to do than just hang out.
Such is the case at Charlotte Motor Speedway, where on Friday all on-track activity was cancelled because of rain from Hurricane Matthew. And the rain continued to fall Saturday morning, too, and is expected to continue into the early evening.
Brad Keselowski, the 2012 NASCAR Sprint Cup Series champion, had an interesting perspective on waiting out the rain.
"Rain weekends are easy to get sluggish," said Keselowski, who will start tonight's Bank of America 500 from 20th place. "It seems like you eat 100 pounds and you forget to take care of yourself.
"You sit on the couch and your muscles are tightened up and bound up, but it's all part of the privilege of being a race car driver because I would rather not have a real job," said Keselowski.
Can't blame him one bit for feeling that way.