Huskers LB Says Team Feels 'Disrespected'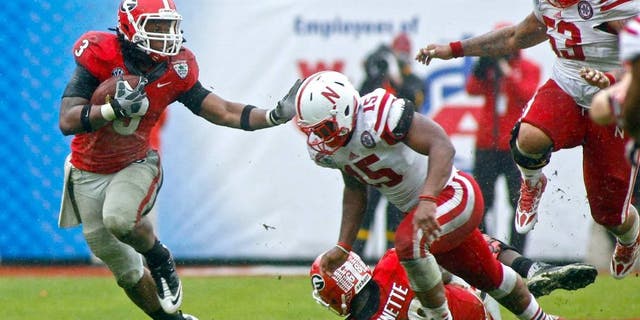 The Nebraska Cornhuskers are coming fresh off a season where they lost four games and fired their head coach, Bo Pelini.
The new head man in town, Mike Riley was a relative unknown to Husker fans and players but has gained respect quickly. However, according to starting linebacker Michael Rose-Ivey, the team does not get enough respect. Here is what he told the Lincoln Journal Star this week:
"It's easy for us to say, 'Don't read the headlines, don't listen to what people are saying,' Rose-Ivey told reporters Tuesday. But to be blatantly honest, in some ways, we feel disrespected. We understand what we have as a team offensively and defensively. We understand a lot of people aren't counting on us to do much coming out of the West and whatnot. But that's why you have to play the games."
I appreciate his honesty but there is a reason none of the media members who picked the Big Ten champion back in July selected Nebraska. There are quite a few question marks surrounding this team heading into 2015. There is nothing wrong with playing with a chip on your shoulder though, so if this helps the team prove everyone wrong, Husker fans will be very happy.
(h/t Lincoln Journal Star)