Hurricanes C Jordan Staal helped off ice after hurting right leg in preseason game vs Sabres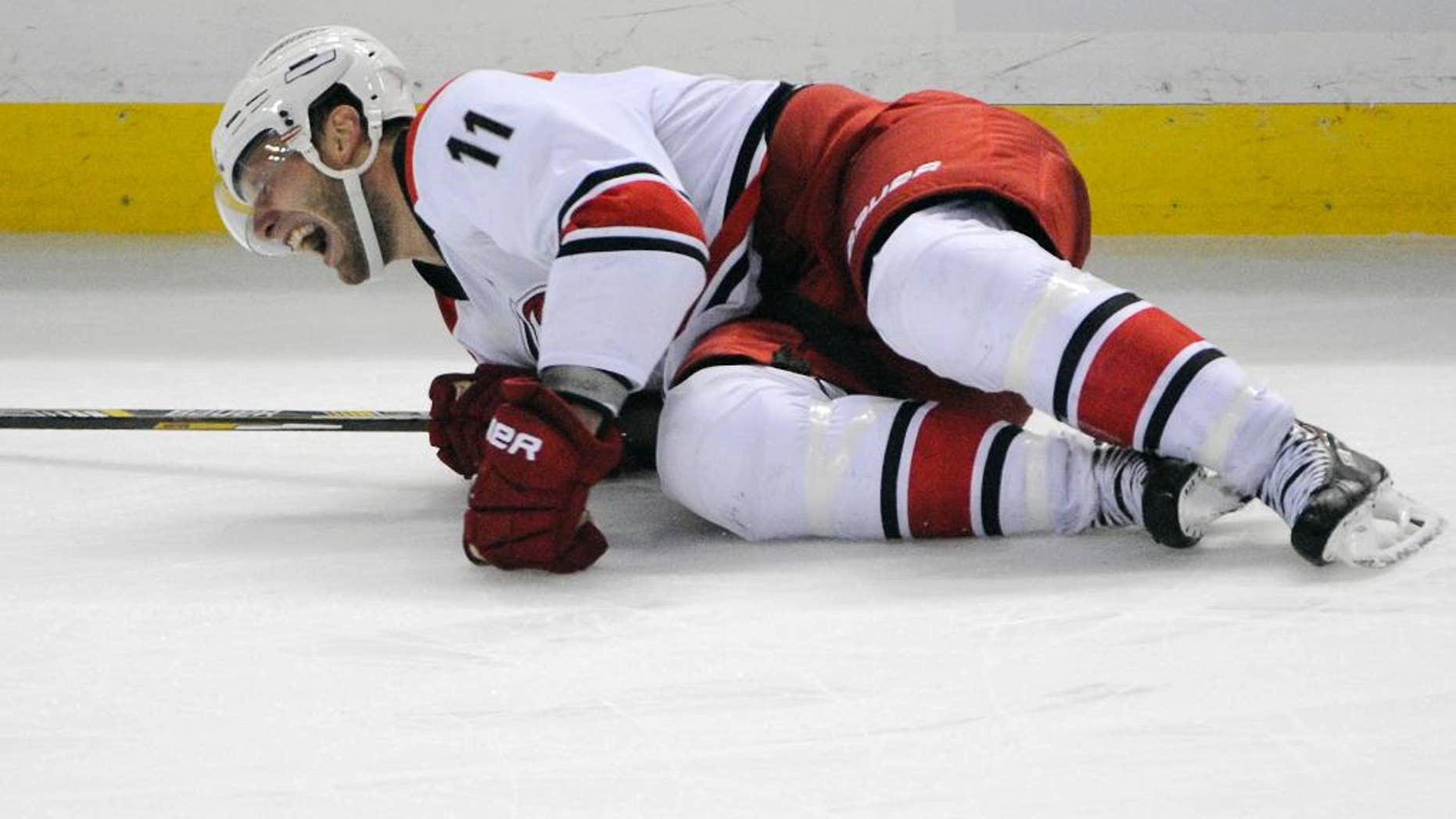 BUFFALO, N.Y. – Carolina Hurricanes center Jordan Staal was walking on crutches and will require further tests to determine the severity of a right leg injury sustained in a preseason game at Buffalo on Tuesday night.
Hurricanes coach Bill Peters said he didn't have an update from doctors after Staal had initial tests taken immediately following the 2-0 loss.
"I'm concerned for sure. He's a big piece of what we're going to do moving forward," Peters said. "Hopefully we catch a break here."
While the Hurricanes will travel to play the New York Islanders on Wednesday, Peters said he expected Staal to fly home to Raleigh for more tests.
Staal was hurt on what appeared to be an innocent play with 6:35 left in the third period. He was skating up the right boards inside the Sabres zone when he was checked into the boards by defenseman Josh Gorges. Staal immediately fell to the ice and lay on his side for a few seconds before play was stopped.
A trainer attended to Staal, who eventually needed help to get up. He was unable to put any weight on his leg while being escorted off the ice.
About 20 minutes after the game, Staal was on crutches with his right leg elevated as he made his way to the locker room.
Staal is a solid two-way player who is entering his third season in Carolina. He is a four-time 20-goal scorer, and finished fifth among Hurricanes last season with 40 points (15 goals, 25 assists).
Peters was already being cautious with Staal's older brother and team captain, Eric, who had surgery in July to repair a core muscle injury.
Eric Staal has been practicing with the team in training camp. Peters said he expects Staal to make his preseason debut next Tuesday when the Hurricanes host St. Louis.
Buffalo defenseman Mark Pysyk will be out indefinitely after sustaining what the team called an upper-body injury in the first period. Sabres coach Ted Nolan declined to specify the nature of the injury or provide a timetable except to say that Pysyk will be out for "a little while."