Hunter-Reay hoping for another pick-me-up at Alabama track, where he's won 2 straight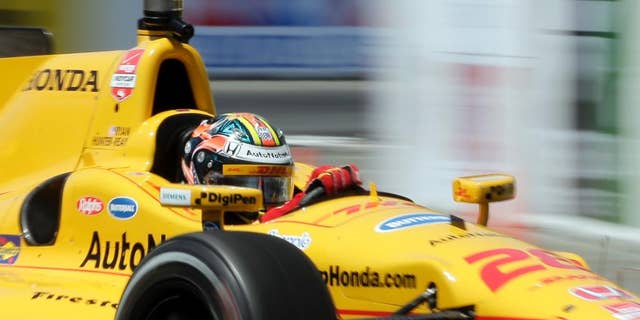 MONTGOMERY, Ala. – If ever there was a track where Ryan Hunter-Reay can count on a pick-me-up, it's Barber Motorsports Park.
The two-time defending race champion returns this weekend for Sunday's Indy Grand Prix of Alabama after a rough start to the season that included a disappointing performance in Long Beach and a penalty that still mystifies Hunter-Reay.
He built momentum with last year's win at Barber two weeks after touching off a seven-car pileup and went on to win the Indianapolis 500.
Says Hunter-Reay: "Hopefully we can get going on the same tone here this year."
IndyCar docked Hunter-Reay three points and placed him on probation for three races after an accident in New Orleans.