Hundreds gather at Philip Lutzenkirchen's high school stadium to mourn former Auburn player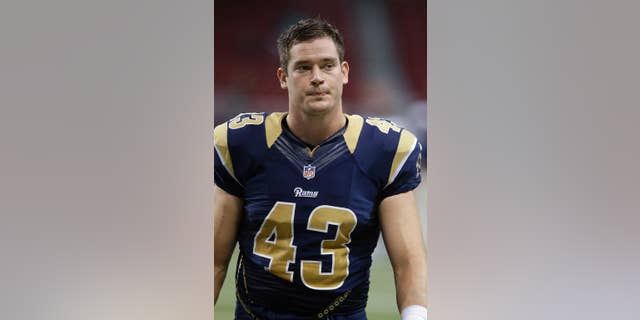 MARIETTA, Ga. – Hundreds of fans and several dozen Auburn coaches and teammates attended Philip Lutzenkirchen's public memorial service, nearly filling the bleachers on one side of his high school stadium.
Tigers coach Gus Malzahn and athletic director Jay Jacobs were among those honoring the popular Auburn player Wednesday night at Lassiter High School.
The 22-year-old Lutzenkirchen, and 22-year-old driver, Joseph Ian Davis died in a one-car crash early Sunday morning. Police suspect alcohol was involved and are awaiting the results of blood tests.
Auburn assistant coaches Rhett Lashlee, Scott Fountain and Travis Williams were among those attending, along with an estimated 30 current and former players.
Many of those attending wore Auburn's orange and blue as requested by the family.
Auburn is also planning to hold a public service for Lutzenkirchen.