How training with Alpha Males helps Paige VanZant be ready for UFC 191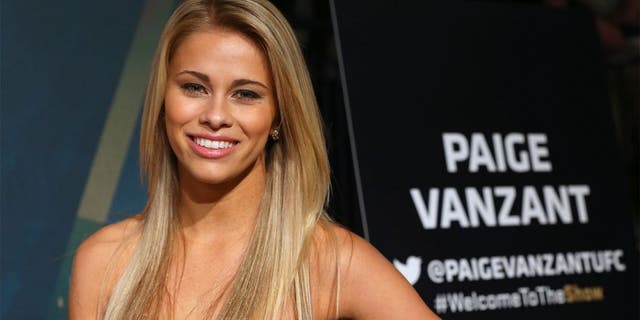 NEWYou can now listen to Fox News articles!
UFC strawweight star Paige VanZant recently told UFC Tonight a little bit of why a stable called Team Alpha Male is perfect for a 115-pound woman like herself. "For me, it's perfect because there's a family and team aspect to it," she said.
In the past, VanZant has encountered close-knit teams, but not ones that also paired that warmth with elite-level training. "I didn't really find one before that had that team, family aspect and also have that pro-level," she went on.
"There are high-level athletes around my size, and I have people checking on me asking how my media tour is going, how my weight is, just making sure I'm ready for the fight."
"12-Gauge" next fights this Saturday in Las Vegas against Alex Chambers. As is always the case, Paige is confident that she can win, in large part, because of the rough training she goes through at Team Alpha Male with lots of, well, males.
"I definitely know that training [with] men is beneficial," she explained.
"There's less drama. There's that then there's the fact that if I can stand three-, five-plus rounds with the guys in my gym, then I know I can handle the fight. I've definitely been hit a lot harder in training than I've ever been hit in a fight."