How to watch Russia vs. Portugal in the Confederations Cup on Wednesday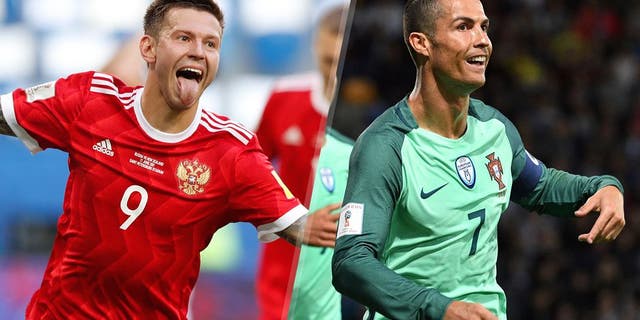 NEWYou can now listen to Fox News articles!
Russia and Portugal are set to get Group A play back under way following the rest day, with the hosts holding an early lead in the Confederations Cup proceedings.
Here are all the details you need to know to ensure you don't miss a moment of the action on Wednesday.
Fans can watch matches online or stream them on a mobile or home device using the FOX Sports GO and FOX Soccer Match Passapps, as well as on foxsportsgo.com. A direct streaming link for the match can be found here.
Coverage of the match begins Wednesday at 10 a.m. ETwith the pregame show on FS1. After that, Russia and Portugal will square off the Spartak Stadium at 11 a.m. ET.
Russia beat New Zealand in the tournament opener on June 17, while Portugal settled for a draw against Mexico the following day. As it stands, Russia are atop the group with three points and the Portuguese have one point. A win for either side here would go a long way toward qualifying for the semifinals.
Its sure to be an interesting battle between the hosts and Portugal. Make sure you dont miss a minute of it! Tune into FS1, or download the FOX Sports GO and FOX Soccer Match Pass apps to catch it all.