How Tigres and Chivas landed in the Liga MX final as Clausura playoffs wrap up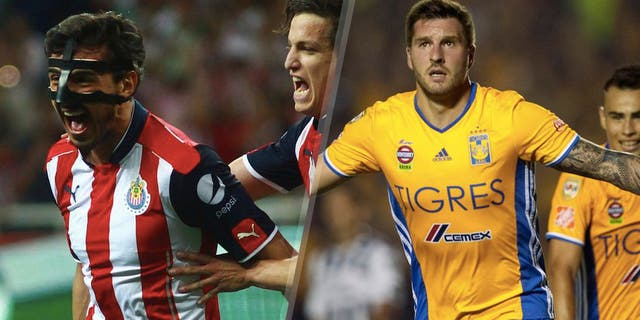 The Liga MX final is set: Chivas Guadalajara and Tigres UANL will face off to be named the Liga MX Clausura champion.
So how did each team get to the final?
Tigres head into the title match as the clear favorite. Theyve been steamrolling their way past the competition of the Liguilla and walloped Tijuana on a 4-0 aggregate over both legs of the semifinal.
Simply put, if there is a team that has looked like a champion through the Liguilla, its been Tigres. After all, they were scoring goals like this flick and volley vs. Tijuana:
Tigres are in back-to-back Liga MX finals after scoring a whopping 10 goals in the Liguilla.
For Chivas, however, its been a less convincing run through the semifinals. They looked like a favorite to land in the final at the start of the Liguilla and, despite only scoring three goals through playoffs, they managed it.
Guadalajarahaven't scored much, but theyve held their nerve and have been disciplined, only eking past Toluca on tiebreakers after a 2-2 aggregate in the semifinal. Now, they have a chance to win their first Liga MX title in 11 years.
They probably need to score more goals like this and take advantage on set pieces if they are going to dispatch Tigres, though:
It will be tough for Chivas they havent beaten Tigres since the 2012 Apertura in Liga MX competition. But the prospect of their first Liga MX title in more than a decade might get them motivated for the occasion.
Either way, the two best teams are left standing in Liga MX and a champion is close.
MORE FROM FOX SOCCER