How they got there: Division champs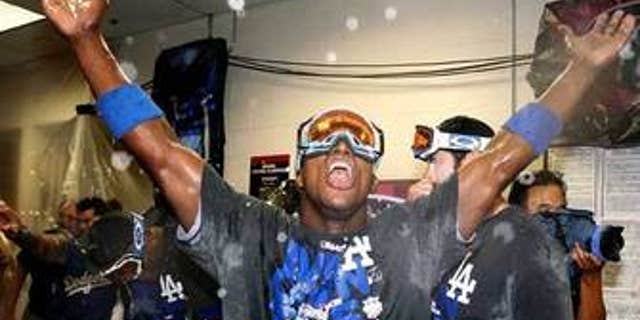 So far, four teams have clinched division titles -- with the NL Central and AL Central still up for grabs entering Tuesday action.
Here are five reasons why each champion captured their division (in order of their clinching).
NL West Los Angeles Dodgers : On Thursday, Sept. 19, LA was the first team to punch a playoff ticket, clinching the NL West for its first division title since 2009. To think this team was in last place on July 1. What turned it all around? How they got there .
AL East
Boston Red Sox : On Friday, Sept. 20, Boston was the first 2013 AL team to win a division, claiming its first East title since '07. A year ago, the Sox went 69-93 for their worst season in 18 years. What caused the 180? How they got there .
NL East Atlanta Braves : On Sunday, Sept. 22, the Braves found out they won the East while they were playing the Chicago Cubs at Wrigley Field. When the Washington Nationals lost to Miami, Atlanta was assured of a wire-to-wire run, owning first place all season. But with no outstanding stars -- and no real MVP candidates -- how did the club stay on top for so long? How they got there .
AL West
Oakland A's : Just like the Braves did earlier in the day, the A's learned they were division champs while in the middle of a game on Sunday, Sept. 22. Texas' loss to Kansas City clinched Oakland's second consecutive AL West crown. With just two 2013 All-Stars -- both pitchers -- how did Bob Melvin's club do it? How they got there .
AL Central: To be determined
NL Central: To be determined