How one Bronco scored $200K, Super Bowl ring by getting claimed off practice squad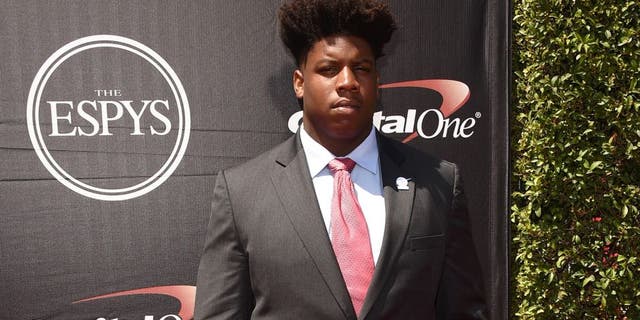 Robert Myers largely went unknown for most of the regular season.
Owning a spot on the Baltimore Ravens' practice squad, Myers earned a $12,500 weekly paycheck and a chance to maximize his potential.
That all changed when the Denver Broncos placed a claim on him in Week 17 and put the 6-foot-5, 326-pound offensive guard on the active roster.
Myers, who was never a part of the 46 active players to suit up on Sunday, still got a chance to ride with the Broncos to Super Bowl 50.
Because of the league's playoff payout structure, Myers was able to earn $25,000 for the divisional round, $46,000 for the conference round and $102,000 for winning the Super Bowl. What's more is Myers has now earned himself a trip to the White House and a Super Bowl 50 ring by just being on the roster.
Since Myers was active for Week 17, he was able to earn more than the practice squad paycheck. In total, Myers cashed nearly $200K.
It's something that was likely unfathomable even two months ago.
Myers, a fifth-round pick in 2015 from Tennessee State, was released by the Ravens after training camp. He was placed on the team's practice squad, but picked up by the Indianapolis Colts for a brief period. Then, he was released.
Afterwards, the Ravens picked him back up where he spent the entire regular season on the practice squad. The Ravens went 5-12. Myers was busy preparing himself for his opportunity, learning from one of the best offensive line coaches in the league Juan Castillo.
Certainly, it has been a roller coaster of emotions for Myers. But the relatively unknown player now has a lifetime of memories after the trip to Santa Clara and some newfound perspective on the business of the NFL.