How does the Neal-Goligoski trade impact you?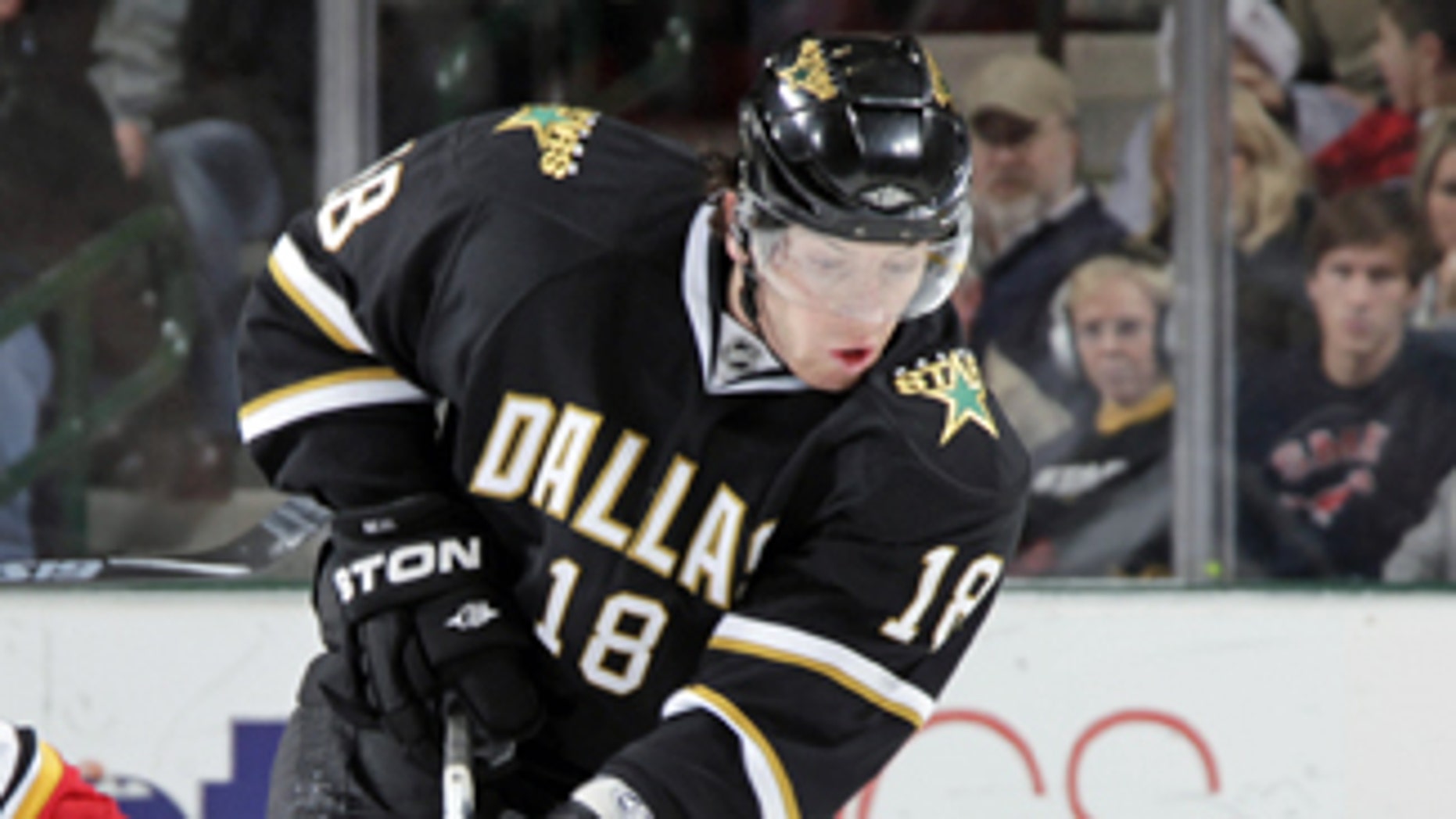 Both Pittsburgh GM Ray Shero and Dallas GM Joe Nieuwendyk had their reasons for Monday's trade, but their concerns are likely not the same as yours. James Neal's move to the Penguins and Alex Goligoski's move to the Stars could have a number of implications for your fantasy team.
In the case of Neal, the change of scenery seems to have little downside. On a roster that was screaming for production from the wing, Neal is almost certain to get time on Pittsburgh's top line, and he'll be continuing his offensive development later this season next to Sidney Crosby, who expects to play again this regular season. If Neal is next to Jordan Staal for now, he should still be a safe bet to exceed the 27 goals he scored a year ago. Neal already has 21 goals through 59 games and if Crosby comes back soon, he could easily see his 39 points balloon past the career-high 55 he tallied in Dallas last season.
Having Neal on your team certainly couldn't hurt, but if Crosby is to return with significant time left in your league's regular season or playoffs, picking up or making a deal for Pittsburgh's newest winger could pay significant dividends.
The impact on Goligoski's season is somewhat murkier. The 2004 second-round pick has had decent offensive numbers on the back end this season with nine goals and 22 assists, but his totals aren't terribly eye-catching. That said, on a roster that is absolutely loaded with quality defensemen in Pittsburgh, Goligoski was rarely seeing top-pair minutes -- something that should change in Dallas. It would seem a safe bet for Goligoski to be getting significant ice time with the Stars, a team in need of scoring on the blue line. Neal, to say nothing of steady d-man Matt Niskanen who was also sent to Pittsburgh, would be much too high a price to pay if Goligoski wasn't expected to contribute and contribute immediately.
Expect him to get a significant boost in ice time and with that a boost in production as well. Still, Goligoski's track record is lacking for significant exposure. While it seems certain to change this season, Goligoski has never played 70 games in a season and is still a largely unknown quantity. Given that he also doesn't contribute much in the way of penalty minutes, your team may be better served by driving up a speculative market for Goligoski and dealing him to someone willing to take on his potential in hopes of filling holes elsewhere for your stretch run.
While he is unlikely to have the same impact as Neal, as a top-pair defenseman or trade bait Goligoski is likely to have at least some value. As the regular season winds down in most fantasy leagues, exploiting value on fringe players like him could make a significant difference on where your team finishes.