How does Miguel Sano stack up against MLB's biggest stars?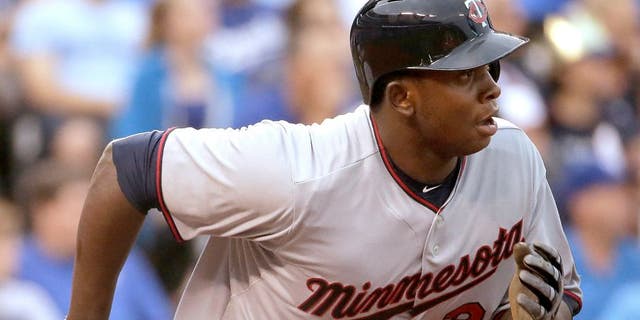 Miguel Sano has been tearing it up ever since he was called up to the big leagues in early July. The Twins designated hitter was just named AL Rookie of the Month, as he led all rookies in runs scored, home runs, RBI and walks in August. Sano hit .278 with seven doubles, nine home runs, 18 runs scored and 26 RBI over 27 games.
A look at his entire body of work (50 games) in the majors thus far is even more impressive:
.295 batting average
.403 on-base percentage
.608 slugging percentage
14 homers
13 doubles
33 walks
41 RBI
32 runs
Using these numbers to predict his performance over a full season, Sano is projected to hit 45 homers, 42 doubles, 107 walks, and 133 RBI in 162 games.
Amazing.
But how do Sano's numbers stack up against the biggest stars in baseball like Giancarlo Stanton, Miguel Cabrera and Joey Votto?
MLB Statcast takes a look:
It's no wonder why Twins fans are drooling over the arrival of this future star.
(h/t MLB.com)