How does Kirby Smart feel about Scott Cochran staying at Alabama?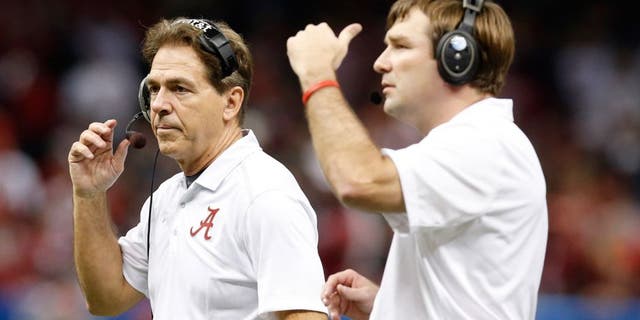 When Alabama defensive coordinator Kirby Smart was named the new head coach at Georgia, it was believed fellow Crimson Tide assistant coach Scott Cochran would be joining his good friend in Athens. However it was recently announced Nick Saban's only head strength and conditioning coach with the Tide would be sticking around Tuscaloosa.
During his media availability, Smart was asked his thoughts on his friend staying with Saban and Alabama.
"I'm happy for Scott," said Smart. "Scott's got a great opportunity to stay at a great place. Scott and I are good friends. It's a decision he had to make."
Cochran is only one season away from earning a pension from Alabama, which likely factored into his decision to stay with the Crimson Tide. Saban was clearly happy with his key assistant decision to stay on the staff.
"I'm very happy that Scott Cochran will continue to lead our strength and conditioning program," Saban said following Cochran's decision. "He's an important part of our program and does an outstanding job. The players really respond to him, and his role has been a big part of what we have been able to accomplish in terms of our success here both on and off the field."
Smart has yet to name who will be his first head strength and conditioning coach at UGA, as his primary focus at this time is on defending Michigan State and not completing his first coaching staff at Georgia.