How Cowboys tossed out the book, used Senior Bowl as intelligence experiment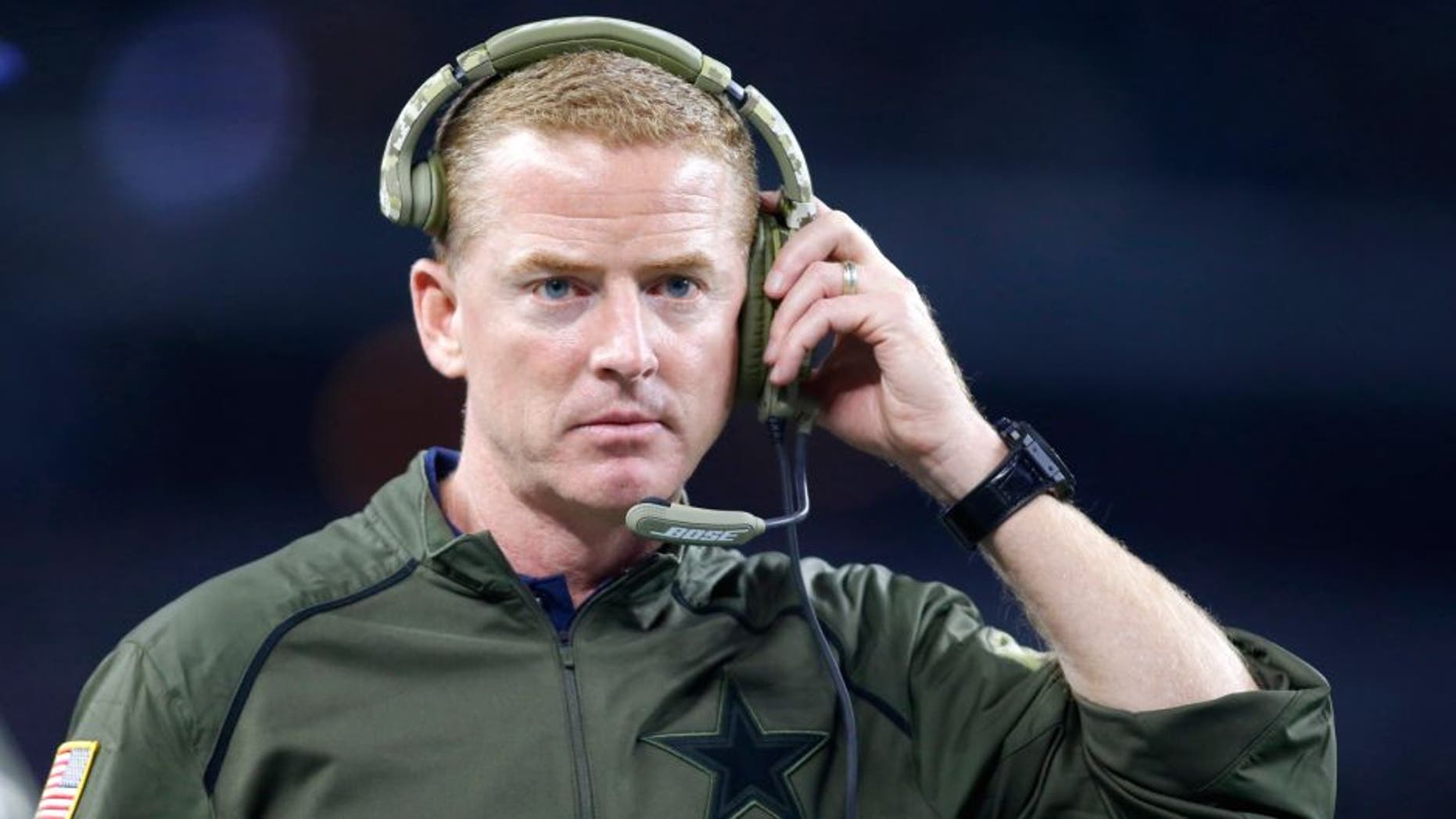 The Dallas Cowboys employed an unorthodox method toward coaching talent last month at the Reese's Senior Bowl.
No playbooks.
Yes, there is a joke in there about maybe this being the reason for the 2015 Cowboys finishing with a 4-12 record. But this is no laughing matter when it comes to Dallas' scouting evaluation of the players on the Senior Bowl's North squad in Mobile, Ala.
Stanford inside linebacker Blake Martinez told co-host Phil Savage and me Monday on SiriusXM NFL Radio that Dallas coach Jason Garrett and his staff handed players blank notebooks at the beginning of a full week of Senior Bowl practices and meetings.
"Their whole evaluation for us was, 'How well can this guy take notes?'" Martinez said. "They didn't give us a playbook. They basically explained it on the board. They expected us to write down good enough notes to go back to our rooms, study, and have the diligence to step on the field the next day and perform at the high level they wanted."
This was no problem for Martinez, who said he filled a notebook throughout his standout college career.
"I have it with me still because I pride myself on having it," said Martinez, who is projected as a mid-round pick heading into this week's NFL Scouting Combine in Indianapolis. "To learn what I was doing is actually helping me out in the long run is pretty cool to see."
Savage, who is the Senior Bowl's executive director, said franchises coaching in the college All-Star game traditionally provide "some semblance of playbook." Martinez said some of his peers struggled in adjusting to a technique that may help the Cowboys better determine the learning aptitude of draft prospects.
"You could see the facial expressions when we were in the meetings and (the Cowboys coaches) said, 'We're not giving you playbooks. Take some notes,'" Martinez said. "It was like, 'Oh … I've never done that before.'
"I feel like it was one of those things where a lot of guys maybe at the beginning struggled but as the week went on they learned or looked at other guys to see how it's done and what they needed to do. That kind of showed a type of player, a professional player, from that standpoint -- finding a way to get that done whether it's a weakness or strength."
Among the top prospects on the North squad the Cowboys coached at the Senior Bowl were North Dakota State quarterback Carson Wentz, Ohio State wide receiver Braxton Miller, Indiana tackle Jason Spriggs and Louisiana Tech running back Kenneth Dixon. Dallas holds the No. 4 overall pick in this year's draft.