Houston's Watt, Hopkins honored by PFWA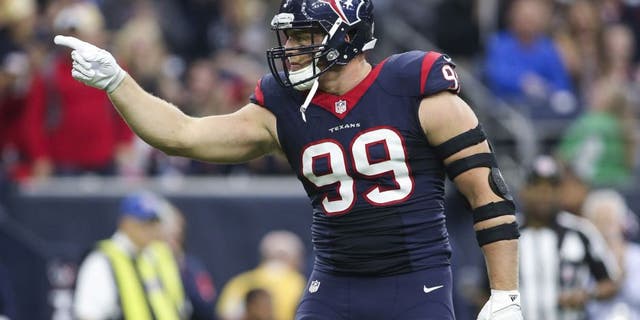 The Houston Texans' two biggest stars picked up another honor on Tuesday.
Via the Houston Chronicle, defensive end J.J. Watt and wide receiver DeAndre Hopkins were recognized by the Pro Football Writers of America for their play during the 2015 season.
Watt, who led the NFL with 17.5 sacks, was named to the PFWA's All-NFL Team for a league-high fourth straight year. In addition, both Watt and Hopkins were named to the All-AFC team.
Hopkins had 111 receptions for for 1,521 yards and 11 touchdowns as he and Watt helped lead the Texans to the AFC South title.
It's the latest distinction for the duo, who both received All-Pro recognition as well, with Watt being named to the first team and Hopkins the second team.
The pair were also voted to the Pro Bowl, but Watt will miss the Jan. 31 game after having sports hernia surgery after the season.