Houston's Foster criticizes Thursday night games as Texans prepare for Colts this Thursday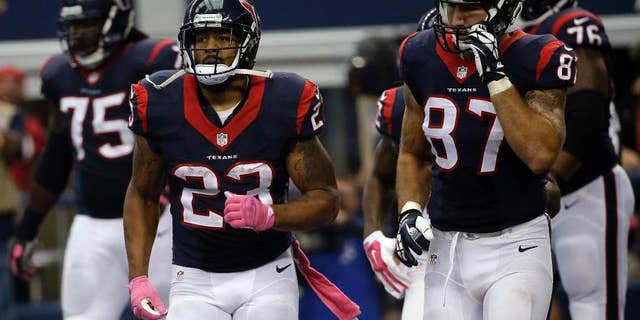 HOUSTON – Arian Foster isn't a fan of Thursday night games, and says nobody else is either.
Foster was asked what he thought about the midweek games on Monday as the Houston Texans prepare to meet AFC South foe Indianapolis in the weekly matchup this Thursday.
He responded: "Thursday night football is pretty — it's annoying for players. I don't know one player that likes it. I really don't know a fan that likes it, either. I think it's just the league's way of trying to generate more revenue."
And Houston's star running back, who is coming off a season-high 157 yards rushing in a loss to the Cowboys, didn't stop there.
He also says: "Thursday night football is putting every player on the football field in danger."