Houston star DE Watt focused on doing his part to help Texans turn things around in 2014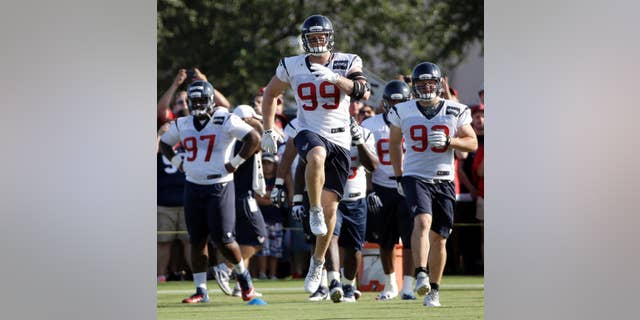 HOUSTON – Houston's J.J. Watt knows it's cliche to say "we're working hard every day" and he's "just trying to be a good teammate."
That doesn't stop the 2012 Defensive Player of the Year from using phrases like that often, saying those comments encapsulate what he's doing to help this team get back on track after last year's epic collapse.
He says: "I know that I speak in a lot of cliches. But cliches get to be cliches because they're true."
Last year was Watt's first losing season in his three years in the NFL and he took each loss personally.
___
AP NFL websites: www.pro32.ap.org and www.twitter.com/AP_NFL