Houston running back Mulbah Car grateful after earning US citizenship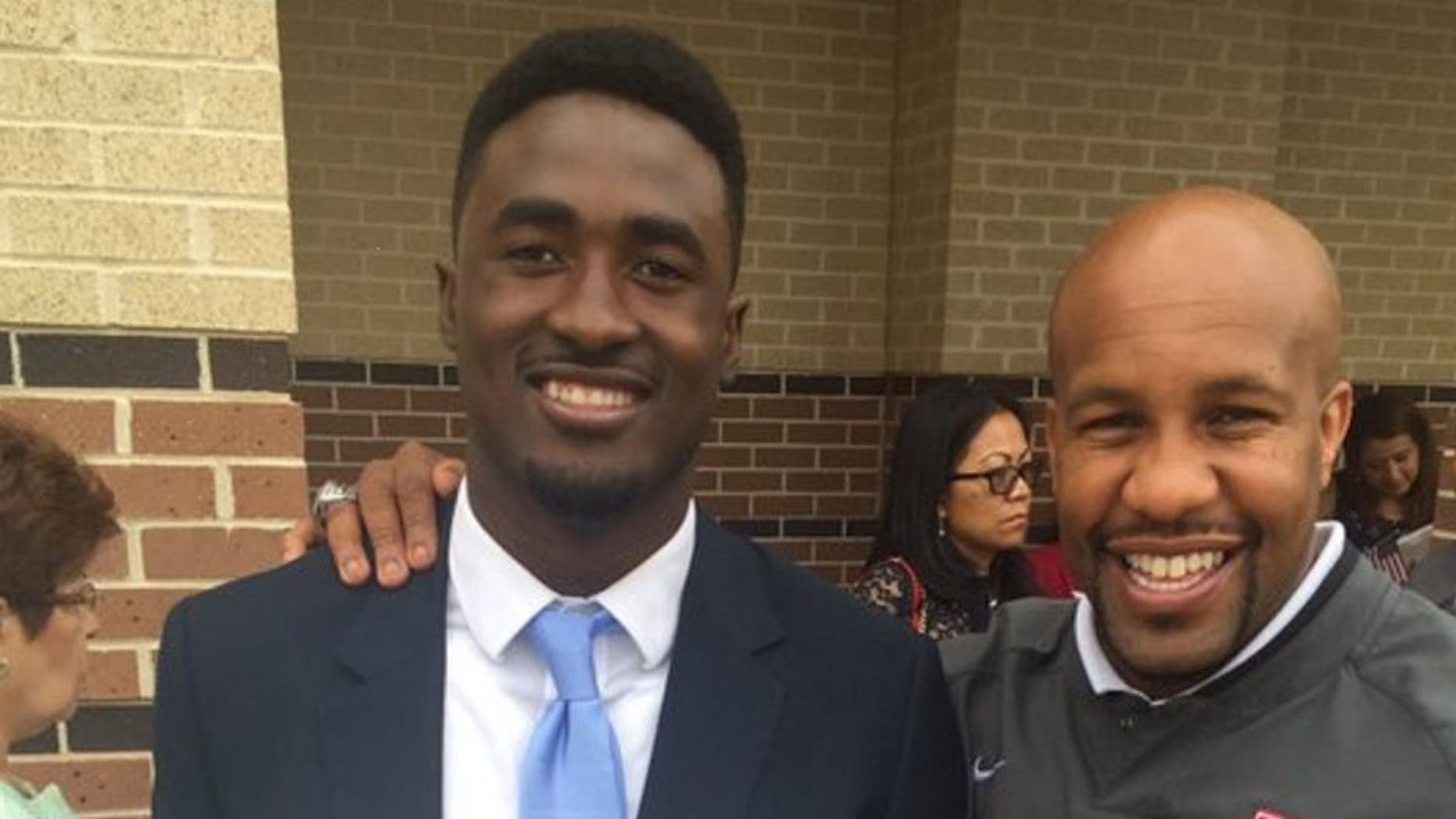 It's been a very special few months for Mulbah Car. In February, he signed on a Division I scholarship with a potential playoff contender, the University of Houston. On Tuesday, the native of Liberia, received his U.S. citizenship.
"It's a great honor," Car told FOX Sports on Wednesday. "It means so much to me to become a citizen and to be accepted as an American."
The 5-11, 194-pounder running back from Austin's Reagan High School was the district 26-4A MVP as a senior after running for 1,675 yards and 33 touchdowns. He picked the Cougars over Indiana, Iowa State, Nebraska, Oregon State, Purdue and Texas Tech among others.
It's been a pretty amazing ride for a kid who arrived in the United States as a 5-year-old from the small West African country that had been reeling from a civil war. Car has vague memories of living in a tent with other refugee families, struggling to have enough to eat.
"I wasn't sure of what was happening," he said. "As a kid, you're energetic and just want to have fun."
Car does remember how excited they all were when their name came up in a lottery to be allowed to leave the country. He said he is very thankful for the opportunities he and his family have, and is determined to make the most of them. Next up for him is college, which he hopes to use to get into teaching or coaching.
"It's a big opportunity," he said. "It's going to open a whole lot for me to be able to get a four-year degree. I will focus on grades and school. The sports is going to do its thing. I'm going to practice hard and study hard, and as long as God as is on my side, I am very excited about it."