Hospital says Pele has been taken to 'special care' unit to treat urinary infection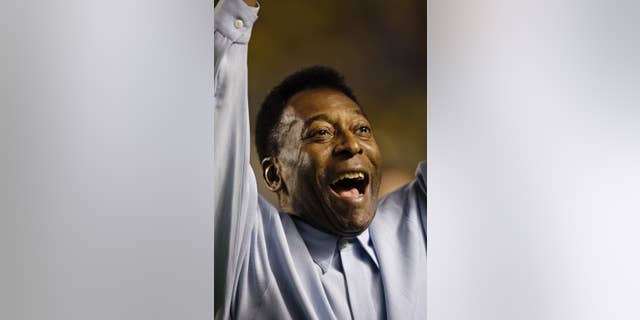 NEWYou can now listen to Fox News articles!
SAO PAULO – A Brazilian hospital says soccer great Pele has been transferred to a "special care" unit to be monitored while being treated for a urinary infection.
The Albert Einstein hospital said in a statement Thursday that the 74-year-old Pele was transferred after his condition became unstable.
The hospital's press office said the three-time World Cup champion was not in an intensive care unit.
Pele was admitted to the hospital on Monday for a medical evaluation and was diagnosed with the urinary infection. He was being treated with antibiotics.
No other details were immediately available.
Pele was in the same hospital less than 15 days ago to undergo surgery to remove kidney stones.