Hornets select high-scoring Kentucky guard Malik Monk with No. 11 pick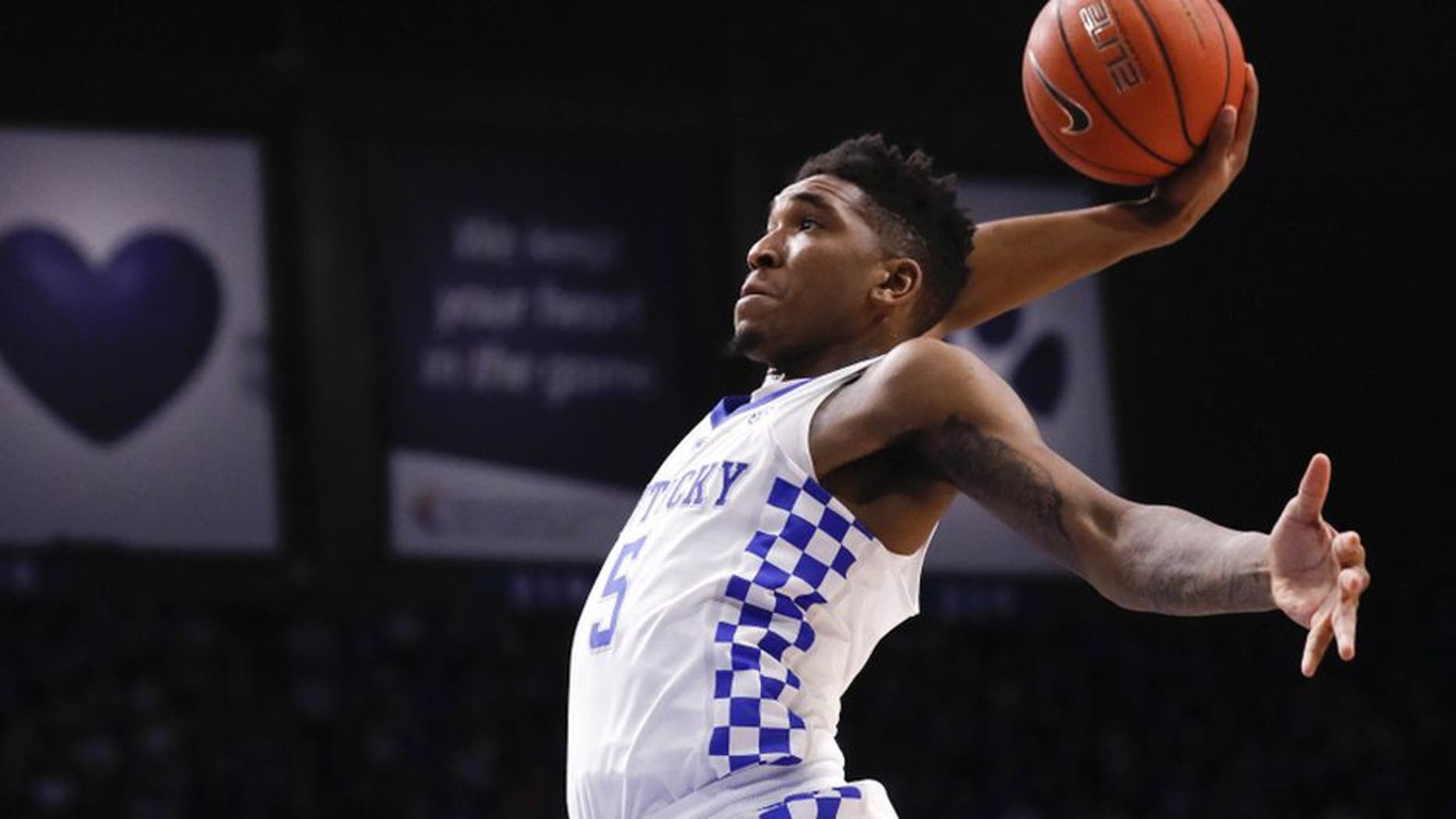 The Charlotte Hornets selected high-scoring University of Kentucky shooting guard Malik Monk as the No. 11 overall pick in the 2017 NBA Draft.
The last time the Hornets picked a guard in the lottery portion of the draft was with Kemba Walker, the ninth overall pick in 2011. That pick turned out well for the franchiseand the explosive ability of Monk creates high expectations for the Hornets' future backcourt.
Monk providesthe offensive firepowerthe Hornets needed asone of the best shooters in the draft.
In his lone collegiateseason, Monk averaged19.8 points with 40-percent shooting from 3-point range and his offensive skillset wason full displayinhis 47-point game against the eventual national champion North Carolina Tar Heels.
One downside is his 6-foot-3 frame, which is considered small for an NBA shooting guard. But with the losses of wing Marco Belinell and big man Mason Plumlee both sent to the Atlanta Hawks in a trade forcenter Dwight Howard Monk can potentiallyprovidethe offensive spark the Hornets desperately need.
The Hornets needed more scoring help off of the bench last season. MalikMonk is the talented solution to that problem.