Hornets' Kidd-Gilchrist suffers dislocated shoulder in exhibition game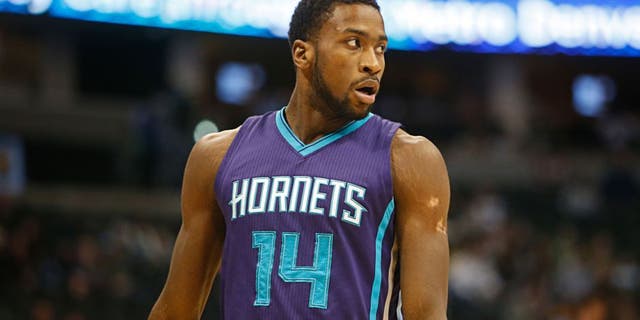 NEWYou can now listen to Fox News articles!
ORLANDO, Fla. -- Hornets forward Michael Kidd-Gilchrist suffered a dislocated right shoulder Saturday night in Charlotte's 106-100 exhibition win over Orlando, the club said.
Kidd-Gilchrist was curling off a screen late in the second quarter when he tumbled to the ground after absorbing a foul by a Magic player. He stayed down for several seconds and got up holding his shoulder. He was immediately helped to the locker room.
Coach Steve Clifford said that the injury put a damper on an otherwise productive preseason opener for the new-look Hornets.
Prior to his injury, the fourth-year forward was 2 for 4 from the field with four points and one assist.
Kidd-Gilchrist signed a four-year, $52 million extension in August. He averaged a career-high 10.9 points, 7.6 rebounds and 1.4 assists, although he was limited to 55 games due to injuries.