Hornets await outcome of NBA investigation into arrest of Jeffery Taylor for domestic assault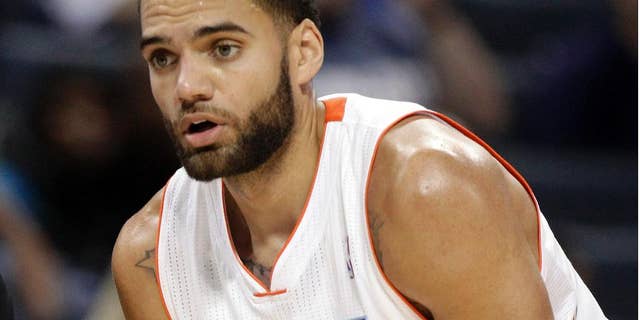 CHARLOTTE, N.C. – General manager Rich Cho says the Hornets are awaiting the outcome on an NBA investigation before deciding whether to reinstate forward Jeffery Taylor following his arrest on domestic assault charges.
Speaking at a media day press conference Monday, Cho said it was "appropriate" for the organization to act "decisively and swiftly" in the matter.
The Hornets announced Friday the 25-year-old Taylor wouldn't be allowed to participate in any team-related activities one day after East Lansing Police in Michigan charged him Thursday with one count of domestic assault, one count of assault and one count of malicious destruction of property following an altercation at a hotel.
Cho declined to discuss details. He says he has no knowledge of a video tape from the hotel that might shed light on the altercation.