Hoosiers RB Howard declares for early entry to NFL draft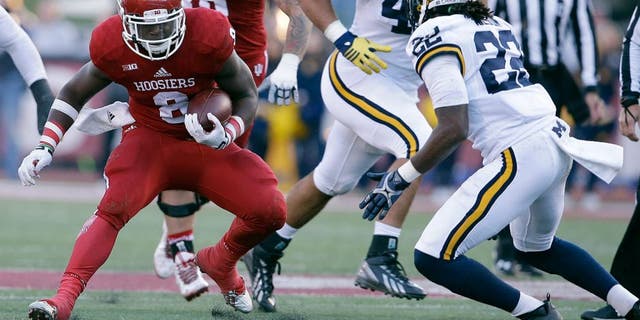 BLOOMINGTON, Ind. -- Indiana running back Jordan Howard announced Monday he will enter the NFL draft.
In his only season with the Hoosiers, the junior rushed for 1,213 yards and nine touchdowns despite missing the equivalent of five games. Howard finished third in the Big Ten in rushing.
Since the start of the 2013 season, Howard produced the fourth-highest rushing total in the nation with 3,681 yards, including 12 games with at least 150 yards.
Howard spent his first two seasons at UAB and joined Indiana after UAB announced it was dropping football. The school's decision allowed Howard to play immediately, and he proved to be more than a capable replacement for Tevin Coleman, who left early for the NFL after topping the 2,000-yard mark in 2014.