Honus Wagner baseball card sells for $2.1M at auction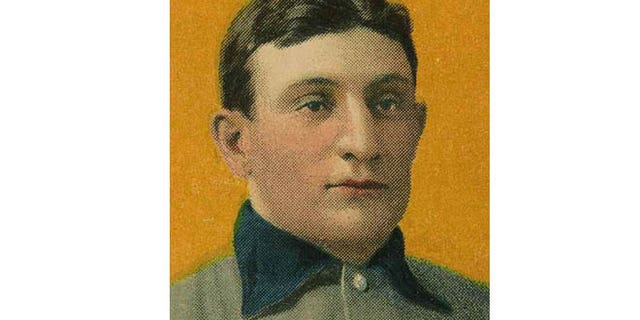 The Holy Grail has a new owner.
A rare 1909-11 baseball card featuring Honus Wagner sold at auction for $2.1 million early this morning, following a period of extended bidding. That prices includes a buyer's premium.
The item was the centerpiece of Goldin Auctions' April 5th showcase. Other notable items included a copy of Alex Rodriguez's 2009 World Series ring ($50,398) and a signed Derek Jeter 2001 World Series game-used bat ($37,486).
But Wagner, one of baseball's first superstars, dominated the headlines again. The T206 Wagner is baseball's most famous card, with about 50 to 100 copies believed to exist. The auctioned card was classified as the "Jumbo" Wagner because its edges are 1/16 inches larger than standard cards.
The card's story contributes to its legacy. T206 series cards were featured in cigarette packs, a precursor to bubble gum cards and today's high-gloss, high-end releases.
For some reason, Wagner's cards were pulled from packaging. Legend persists that Wagner railed against his card being included with cigarettes (he didn't want to encourage children to smoke) - but he may have also been miffed over his compensation from card manufacturer American Tobacco Company.
Click for more from NYPost.com