Home sweet home: Keuchel picks up AL-best 17th win, sets Astros record (VIDEO)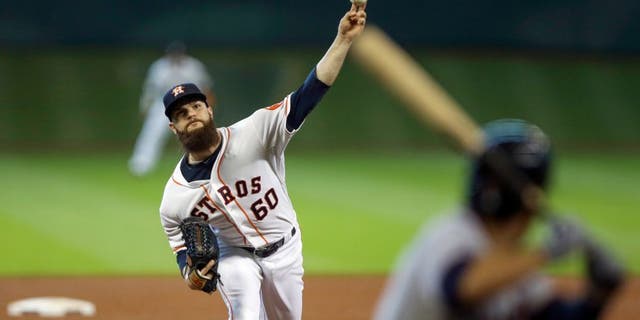 Dallas Keuchel became the AL's first 17-game winner on Sunday as the Houston Astros took down the Minnesota Twins 8-5. Not only did the victory (and eight innings of 12-strikeout work) elevate Keuchel's already sterling Cy Young resume, but it also allowed him to set an Astros franchise record in the process.
MLB.com's Brian McTaggart noted that the win was Keuchel's 14th consecutive victory at Minute Maid Park. He's 13-0 there this season with a 1.49 ERA, which is even more extraordinary considering the hitter-friendly confines and dimensions of MMP.
As you'd expect given Keuchel's personality, he somewhat downplayed his home dominance but did credit the atmosphere provided by Astros fans on regular basis: "I try to do my job every fifth day out, whether that's at home or on the road, I'll take them as they come," he told McTaggart, adding, "But it's definitely been nice to pitch at home with the support we've had this year, kind of the turnaround we've made. I'll take it, but I like to pitch well on the road as well."
With his 17th win of the season, Keuchel became Houston's first 17-game winner since 2008, when Roy Oswalt held that distinction.