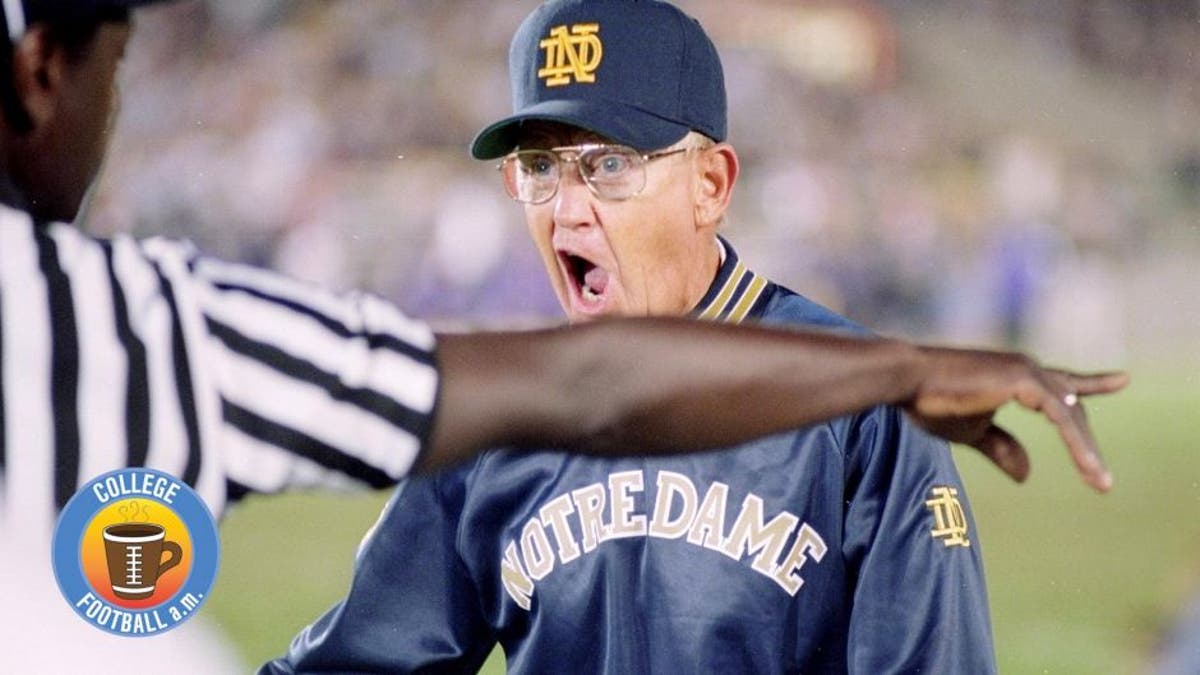 It's been nearly 20 years since Lou Holtz has coached football at Notre Dame, but that doesn't mean he's still not in the Fighting Irish's corner.
On Monday, the legendary coach told WNDU that he feels Notre Dame can make the College Football Playoffs this season and has faith in first-year QB Malik Zaire.
"I do believe Notre Dame has a legitimate chance this year to be one of the Final Four," Holtz told WNDU. "I think they are very talented. They return so many athletes. Defensively they are going to be much improved. I was very impressed with Malik Zaire against LSU."
Holtz, who won five bowl games at Notre Dame, said that he feels the schedule is favorable for the Fighting Irish.
"I think the schedule is a little bit easier," Holtz told WNDU. "You have Virginia, Wake Forest, Massachusetts and Temple. Everything fits and the difficult games you played at home."
Notre Dame will kick off the 2015 season on Sept. 5 when it hosts Texas at 7:30 p.m.
(h/t WNDU)