Holding the top overall pick, Titans GM Robinson fielding calls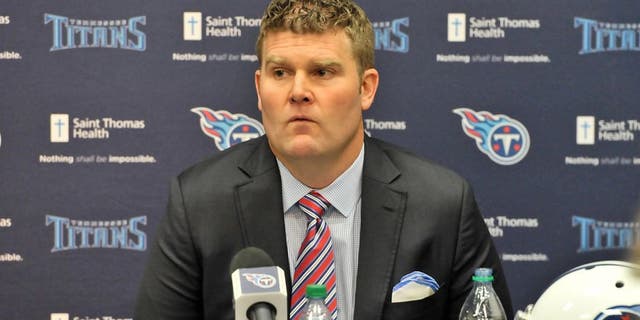 NEWYou can now listen to Fox News articles!
With the Tennessee Titans holding the No. 1 pick in April's draft, new general manager Jon Robinson is starting to receive phone calls.
"I've had a couple of conversations here and there. I think it is really more kind of exploratory at this point," Robinson told the team's official website. "As we get a little bit closer, a little bit more through the process with the combine and interviews and pro days, I expect there will be a few more exploratory calls, and there may not be. We'll see."
With three strong quarterback prospects available and the Titans already set at the position after drafting Marcus Mariota with the No. 2 overall selection last year, Robinson could be on speed dial for a number of teams. Tennessee's position is enhanced by the fact that Cleveland, which is picking at No. 2, has a glaring need at quarterback.
"I look at it much like a game plan," said Robinson, who was hired last month after spending the previous two seasons with Tampa Bay. "That is kind of where I'm at -- taking everything into account and we're going to put a game plan together based on the options that we have that we think are best for the team."
Tennessee stumbled to a 3-13 record in 2015 to earn the top overall selection. The team currently has eight picks in the draft, including a pair of sixth-rounders.