Hoiberg: Jimmy Butler 'has reached elite status in this league'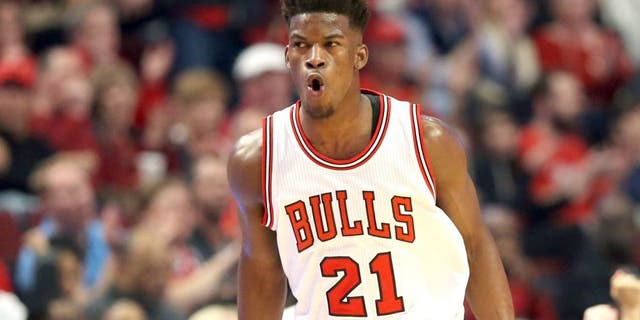 Jimmy Butler has taken his game to another level this season, and after a second consecutive impressive performance, his head coach was willing to give him the highest of compliments.
Butler finished with 32 points and 10 assists in his team's win over the Bucks on Tuesday, just two days after he broke Michael Jordan's franchise record by scoring 40 points in the second half of a win over the Raptors. He really couldn't have played much better these last two games, and Fred Hoiberg has taken notice.
Via K.C. Johnson of the Chicago Tribune:
When most fans think of the game's best players, names like LeBron James, Stephen Curry and Kevin Durant are the ones which most immediately come to mind, with guys like Russell Westbrook and Anthony Davis also probably belonging somewhere on that list.
Has Butler reached that level yet? It seems as though he has, but he'll likely need to play that way over a longer stretch of time in order for the more casual fans to see him in that light.