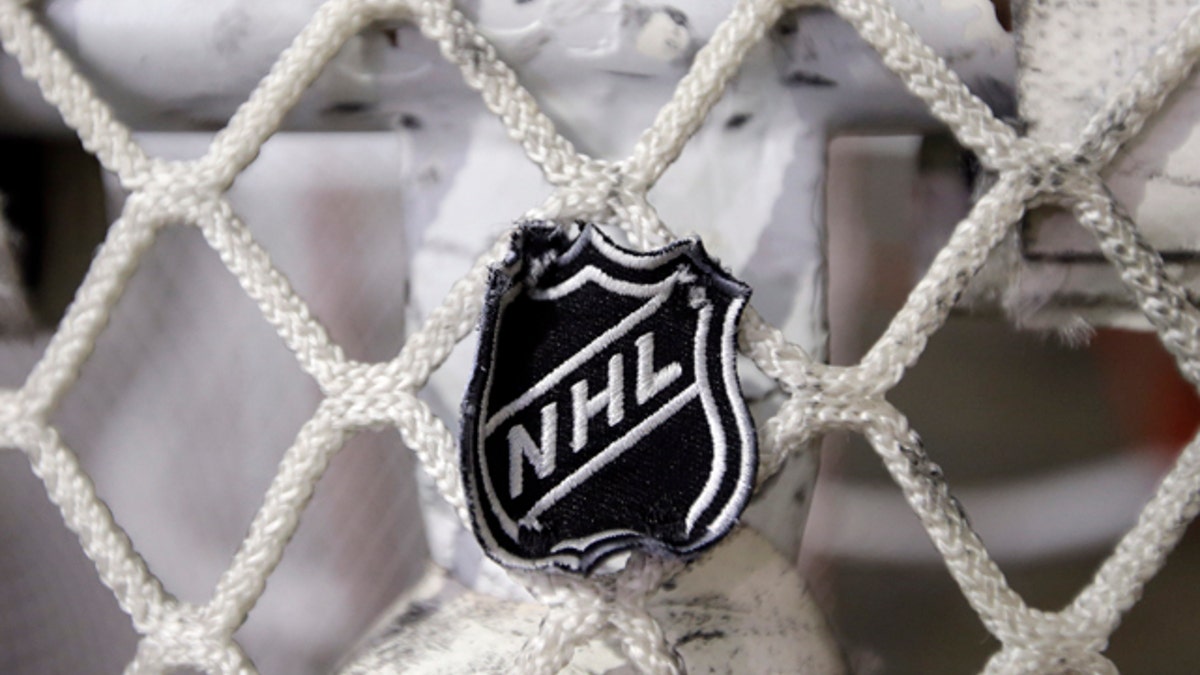 Sitting in a hockey locker room, Steve Chase became the latest die-hard fan fed up with the NHL lockout.
Living in Los Angeles, Chase believed the league had squandered all the goodwill built in the area after the Kings won the Stanley Cup. His weekly pickup games with friends became his only taste of the sport he loved because of the ongoing labor strife that has dragged on for months.
So he took a poll of his buddies, then took a pledge: "We're not coming back."
Not for good. Just not after the lockout is settled, not for a while.
Chase started the grass roots "Just Drop It" campaign that encourages fans to boycott one NHL game for every game canceled after Dec. 21st. No tickets, no TV, no merchandise -- not a minute or a penny spent on the league, punishment for what he believed are continued abuses of loyalty on their fan base.
He made a video and started a Facebook page, urging fans to click the "like" button and join the cause. More than 11,000 angry fans have joined since the weekend, a puck drop in the circle compared to the millions of fans who attend games, but the latest small sign fans won't again be easily won back.
"People are trying to crush the NHL," Chase said. "That's not our goal. Our goal is just to get hockey back. Hopefully somebody, somewhere cares about this and decides, `Guys, we've got to get back and talk.' The fans are right.
"They're fighting over our money."
The days of letter writing and 30-second phone calls to sports radio stations have ballooned to steady streams of hashtags, Facebook posts and homemade videos from fans who just want to come in from the cold of this labor battle and watch their slap shots and saves. They are exasperated over a work stoppage with no end in sight and little regard for the fans.
Penguins captain Sidney Crosby understood why fans are upset over the third lockout in Commissioner Gary Bettman's 20-year tenure.
"I don't blame anyone for being frustrated with this process," Crosby said. "Everyone's got to be frustrated with the way this has gone. It's pretty easy for everyone involved to feel that way."
Kind of like they sing in a song about union executive director Donald Fehr's old sport, some fans vow it's one, two, three lockouts and they're out.
"I wouldn't blame them if they did that by any stretch," Penguins forward Craig Adams said, "but I can't predict that."
It's actually pretty easy to call this shot.
For all the angry tweets, texts, threats and organized campaigns, fans will still pick up the remote and print out tickets as soon as the strife ends.
They always do. In every sport. Remember 1994? After the World Series was wiped out, baseball loyalists vowed never to return to the old ball game. Fueled by super-sized sluggers and retro ballparks, attendance topped 60 million in 1996, 70 million in 1998 and soared to 79,503,175 in 2007.
The NHL, of course, can't match those numbers. But the story arc is still the same. The NHL drew 20,854,169 fans when the sport returned in 2005-06 -- 497,970 more than the total in 2003-04, the season before the lockout.
The NHL saw an attendance uptick each of the next three seasons and totaled a record 21,468,121 fans in 2011-12.
Fans are filling stadiums from A (Air Canada) to X (Xcel Energy) and most geographic points in between. If there are fans still holding out over the lost season and refusing to step foot inside an NHL arena, they're at least throwing on their oversized Winter Classic sweaters and watching from home.
The 2004 Stanley Cup finals between the Tampa Bay Lightning and Calgary Flames averaged 3.286 million viewers on ABC/ESPN, the Nielsen company said. Those numbers actually dipped in 2006 and 2007 when Carolina and Anaheim, two nontraditional hockey markets, won the Cup.
When hockey-mad cities like Pittsburgh, Detroit, Philadelphia and Chicago all reached the finals, though, the ratings soared. The Blackhawks-Flyers series in 2010 on NBC/Versus averaged 5.167 million viewers, the highest for the finals since 2002, Nielsen said.
The NHL is coming off its sixth consecutive year of record revenue, with a projection of more than $3.2 billion by the end of the 2012 Stanley Cup playoffs, the league said.
Don't forget, the NHL has a $2 billion, 10-year deal with NBC Sports Group through the 2020-21 season.
"Our fan support coming back last time was outstanding and we were probably a little bit surprised to see how good it was," Adams said. "That speaks to how much the fans love the game."
The NHL clearly caught some breaks coming out of the last lockout.
The league marketed its comeback around rising stars like Crosby and Washington's Alex Ovechkin. They added fan-friendly shootouts and the New Year's Day Winter Classic. The league made the two-line pass legal to help bust up the neutral-zone trap and created chic commercials to appeal more toward casual fans.
This time -- whenever the lockout ends -- the league might be all out of tricks. They'll need to dig. And it could take years to recover from the wreckage.
Some teams are trying to keep their brand alive among an increasingly uninterested public. The Flyers aired classic games and brought back former stars for autograph signings at a sports bar in the same complex as the Wells Fargo Center.
Gerry Helper, special assistant to the president and senior vice president for the Nashville Predators, said the team enjoyed their best season ticket renewal year in franchise history this past offseason.
The Predators have stayed aggressive in developing benefits packages for season ticketholders during the work stoppage. They organized "Preds Pride Day" activities and something called a "Smashmob" for a youth hockey game last month where they brought their public address announcer and mascot, and created a Predators' game-like atmosphere. Helper wrote in an email to The AP the Predators have stayed in touch with season ticket holders via email and phone.
Not every Predators fan feels appreciated. Tom Begley, of Franklin, Tenn., canceled the two season tickets he has held since Day 1 of the franchise. He also estimated approximately 1,000 people like himself are season-ticket holders from the first day. He said the team has done plenty of events for all season-ticket holders, but nothing special for that select group.
"I got not even a phone call from the Predators just to say, `Look we know you're a loyal die-hard season-ticket holder from Day 1. Why don't you come down and do something at the arena?"' he said. "Hey, if I feel like it down the line and I want to buy tickets again I can do it. Right now, I don't know. I'm not convinced that hockey here in Nashville is going to be viable long-term. I am scared to death of what Donald Fehr is doing to the game and it's a shame. It really is."
In Pennsylvania, the government is getting involved in the messy dispute.
Democratic U.S. Sen. Bob Casey on Wednesday urged the U.S. Small Business Administration to provide additional assistance to Pittsburgh and Philadelphia businesses that have been adversely affected by the lockout. Casey claimed small business in Pittsburgh are losing nearly half of the $2.1 million in revenue generated for each Penguins home game. He wrote Philadelphia is losing $1 million in revenue from each lost home game.
All the bluster of a boycott is easier tweeted than done. Fans can't quit Sid the Kid, Ovi, Big Z, The Warden, Phil the Thrill and The Doaner.
On Opening Night in January 2013 or October 2013 or November 2015, whenever, the teams will be back ready for the first faceoff.
So will the fans.
At least some of them.